Are you in urgent need of tree removal?
Have you got a tricky tree problem?
Cutting Edge Tree Maintenance is the leading team of professional arborists and tree maintenance professionals in the Newcastle region. Locally owned and operated, the team provides convenient and reliable tree care services for residential and commercial properties in Newcastle and in surrounding areas.
Cutting Edge Tree Maintenance are the best Newcastle arborists, bar none!
Do you have a hazardous tree?
Is a palm tree encroaching on your home?
Cutting Edge Tree Maintenance makes light work of even the most challenging tree problems. With state of the art equipment and highly skilled arborists, Cutting Edge Tree Maintenance is ready to help you solve your tree problems.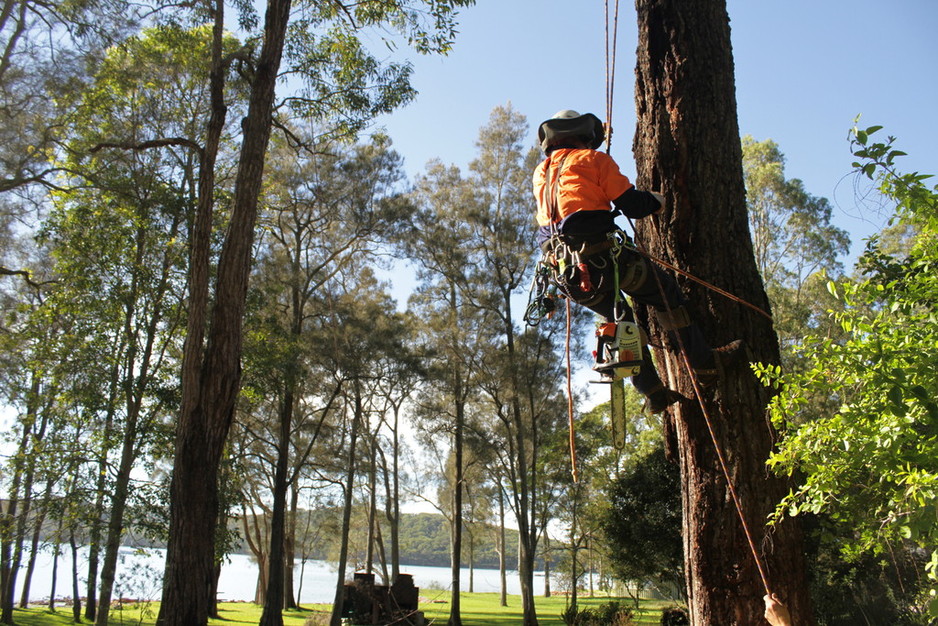 As the personnel at Cutting Edge Tree Maintenance are trained in the science and practice of tree care, they can provide you with innovative services to keep your trees looking healthy and attractive. Thanks to their competitive rates, you don't need to be tempted to engage an amateur tree lopper who does not have the necessary training, safety equipment or insurance.
Cutting Edge Tree Maintenance provides affordable services without compromising on the quality of service or results.
When you engage the services of Cutting Edge Tree Maintenance you can be confident that they are committed to keeping your trees as a valuable asset that add to the beauty and value of your property. You will be impressed at the difference that a certified arborist can make to the health and wellbeing of your trees.
One reason why so many property owners in the Newcastle region continue to rely on the class-leading services of Cutting Edge Tree Maintenance is that they provide long-term value for money. The tree care professionals don't provide 'band-aid solutions'! They get to the root of the problem. They don't leave any stone unturned. By focusing on the source of the problem and any underlying problems, the arborists provide you with cost-effective solutions that can save you money in the long term.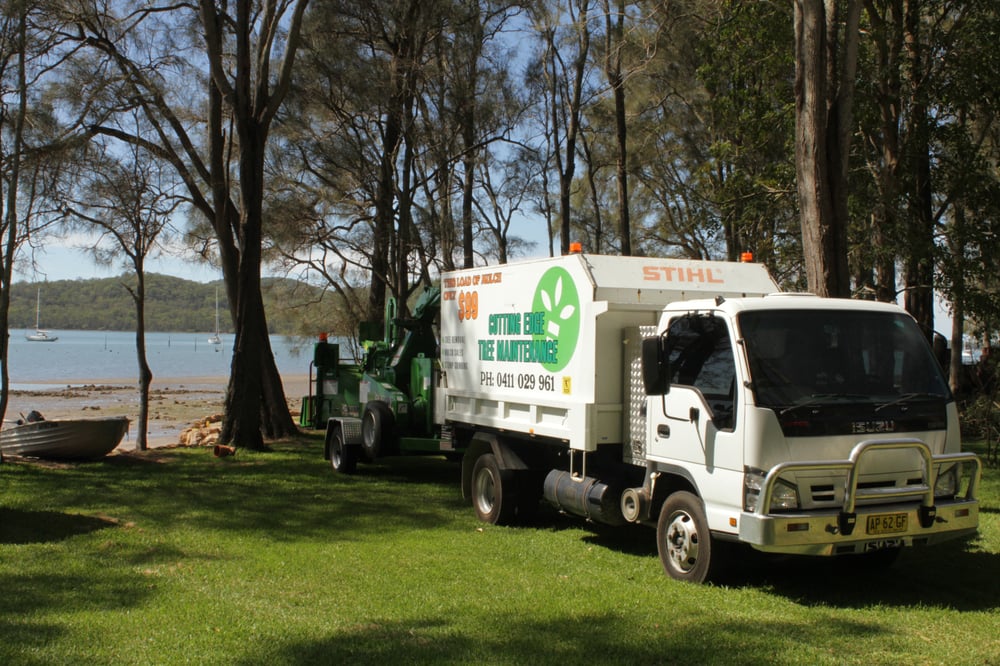 Unfortunately, when it comes to tree care, the cheapest option is not necessarily the best. There are a lot of independent tree loppers who have not undertaken the training and invested in the correct safety equipment. If a tree lopper does not have the expertise, experience or know-how, they can cause extensive damage and increase the risk of even the simplest tasks. Trees that are incorrectly treated may require ongoing remedial treatments. Save yourself time, money and hassle by only engaging an industry professional who is committed to offering high-class services.
Cutting Edge Tree Maintenance works closely with the industry peak industry bodies, safety authorities and the Local Council to ensure that all work carried out is compliant. If you are ready to engage the services of a respected and professional tree care team, Cutting Edge Tree Maintenance is the company you can call with 100% confidence.
Visit the company website to take advantage of their free quotation service.
Where Does Cutting Edge Tree Maintenance Service?
Locally owned and operated, Cutting Edge Tree Maintenance services all suburbs in the Greater Newcastle region. In addition, the team provides a complete range of tree care services in Warners Bay, the Hunter Valley, Lake Macquarie, Port Stephens, Maitland and Cessnock. As the team have extensive experience providing reliable tree care services in your local community, they can help you understand local council requirements and legislation.
What Services Does Cutting Edge Tree Maintenance Provide?
Land clearing
Crown raising
Tree removal
Crown thinning
Hedging
Dead wood removal
Storm and hazard prevention
Tree diagnosis and treatment
Arborist reports
Hazardous tree assessments
If you need assistance in understanding the current NSW Government policies and requirements related to tree removal, the arborist can help you understand the finer points of the policies so that you can make an informed decision.
With an abundance of five-star reviews from private, commercial and industrial property owners in the Newcastle region, Cutting Edge Tree Maintenance is the industry leader and innovator.
5 Reasons You Will Love Cutting Edge Tree Maintenance
Free tree removal quotes
Cost-effective tree maintenance solutions
Fully qualified level 5 arborists
Locally owned and operated
Fully OHS/WHS compliant
With a comprehensive range of regularly maintained machinery, there is no job too large or challenging for the Cutting Edge Tree Maintenance crew.
Cutting Edge Tree Maintenance view trees as assets. All members of the team use advanced arboriculture and tree management techniques so that your trees stay healthy year after year.
What Do Customers Say About Cutting Edge Tree Maintenance?
"Johnny from Cutting Edge came to give a quote on some trimming work we believed we needed doing. After consultation he informed us that the tree in question was in perfect health and did not require any work to be done. He was very professional and his knowledge was very impressive. He obviously has a passion for his craft. We will definitely be contacting Johnny should we require future Arborist services." – Dennis Browning – Nov 2020
"Excellent job from start to finish. Johnny is very knowledgeable and honest. He advised us what to do and the outcome was fantastic. Good value. Have recommended Cutting Edge to everyone." – Christine Richards – October 2020
Cutting Edge Tree Maintenance approaches each job with the goal of providing customers with the very best value for money service. When necessary they will go the extra mile with remedial tree solutions to ensure your diseased and damaged trees can be restored to good health as soon as possible.
If you are searching for an arborist, tree surgeon, tree lopper or tree care professional in Newcastle, Cutting Edge Tree Maintenance stands head and shoulders above the competition.
Give the team a call for expert advice and assistance in identifying the best solution for your unique tree problems.
Visit the company website to request a no-obligation quotation and to explore the complete range of services provided by the team.
Cutting Edge Tree Maintenance
Address: 42 Wakal St, Charlestown NSW 2290, Australia
Phone: (02) 4003 4400