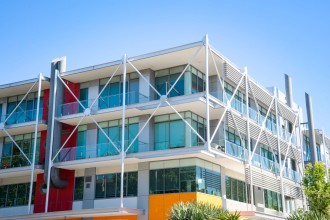 There is no doubt that Estimating Australia is the leading construction cost estimator in the country.
Why?
Over 30 years of experience
Complete range of services
Residential, commercial, civil and industrial
An abundance of 5-star reviews
Innovative building estimate solutions
Fast and professional building estimates
Australia wide service
Thanks to a highly skilled and experienced team, Estimating Australia is able to provide the most user-friendly and accurate building cost estimations in the industry. With a commitment to providing you with personalised service to suit your needs and budget, Estimating Australia is the perfect partner to ensure your project starts off on the right foot.
Services provided:
Residential construction estimating
Commercial construction estimating services
Civil construction estimating services
Preliminary estimates
Bill of quantities
Take offs
You can engage the services of the team with the utmost confidence knowing that they have a wide base of satisfied customers in a range of industries and locations throughout the country. From residential renovations in Sydney through to large civil projects in rural projects in Western Australia, Estimating Australia is ready to help you achieve successful outcomes for your building project.
Would you like to speak directly with a highly-rated building cost estimator to discuss your projects? Give the team a call today.
Commercial Construction Estimating Services
Do you have a Commercial construction project that you need assistance with?
Are you looking at tendering for a project in a field that you have not dealt with before?
Not sure how to put your tender package together?
The industry professionals are ready to put their expertise and experience to good use by tailoring a specific solution for your needs. By harnessing the expert knowledge and dedication of the Estimating Australia team you can have a clear and accurate idea of all of the costs that will be involved in the successful completion of your project.
Results and cost estimations are based on real local data. With access to an up to date national database, the costing estimators can handle all cost variables for your unique situation.
Thanks to an unparalleled insight into modern construction techniques and industry conditions the team can provide quick turnarounds without compromising on the quality of services or results.
Streamlined services that will provide you with exactly the information you require when you need it!
Estimating Australia help you win tenders with professional and impressive commercial construction cost estimates.
Residential Construction Costing Estimates
The multi-skilled team can prepare estimates for all types of projects including:
Project Homes
Single Level Homes
Multi-Level Homes
Duplex Projects
Multi-Level Developments
Apartment Developments
Unit Complex
Town House Developments
Passive or Eco-Friendly Homes
Architectural Homes
Visit the company website today to see why Estimating Australia is not only the industry leader but the perfect partner for ensuring your construction project will be a complete success.
Estimating Australia
Address: 279/16-18 Redland Bay Rd, Loganholme QLD 4129, Australia
Phone: 1300 944 122
Website: https://estimatingaustralia.com.au/