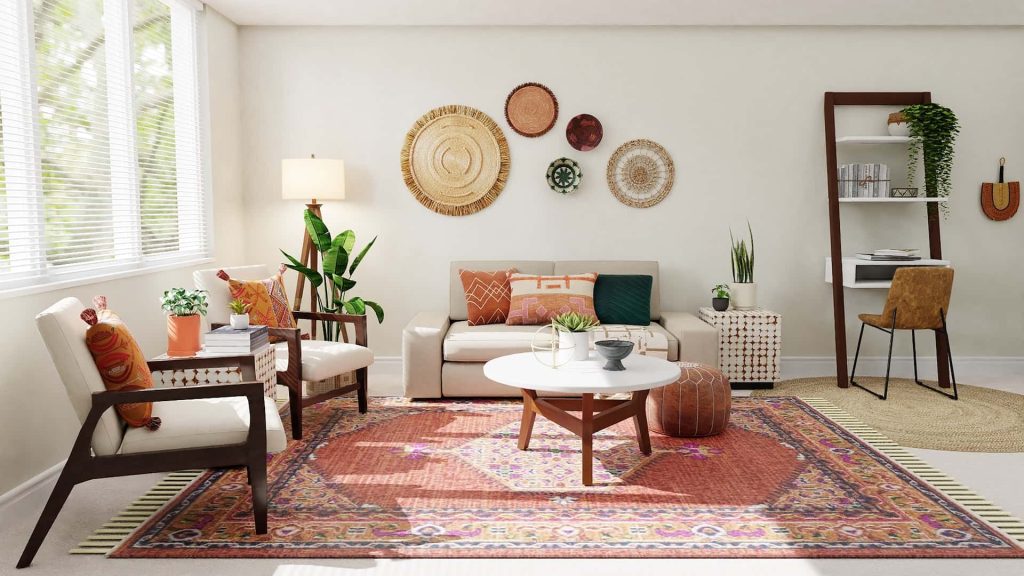 If you're reading this blog post, then I'm guessing that you own an oriental rug or you are interested in buying one! Or maybe you own an oriental rug that is dirty or just had something spilt onto it (don't worry, I won't tell!) If so, you're in luck! If you need to clean your oriental rug, then this blog post is going to show you how to do it.
For those of us who own oriental rugs, we know very well that they are not cheap items and require a specialised standard of care to ensure they keep their value and beautiful appearance! And rug cleaning is no exception. Cleaning an oriental rug is a careful process that needs attention, knowledge and correct techniques. Often a rug can be cleaned at home, and other times it's necessary to call in a rug cleaning expert.
In today's blog post, I will share some simple at-home oriental rug cleaning tips. We will see how to clean your rug at home, how to spot-clean for pesky stains, and how to know if you need to call in a rug cleaning specialist. But before we start, let's look at the important step of identifying what kind of oriental rug you have!
What Kind Of Rug Do You Have?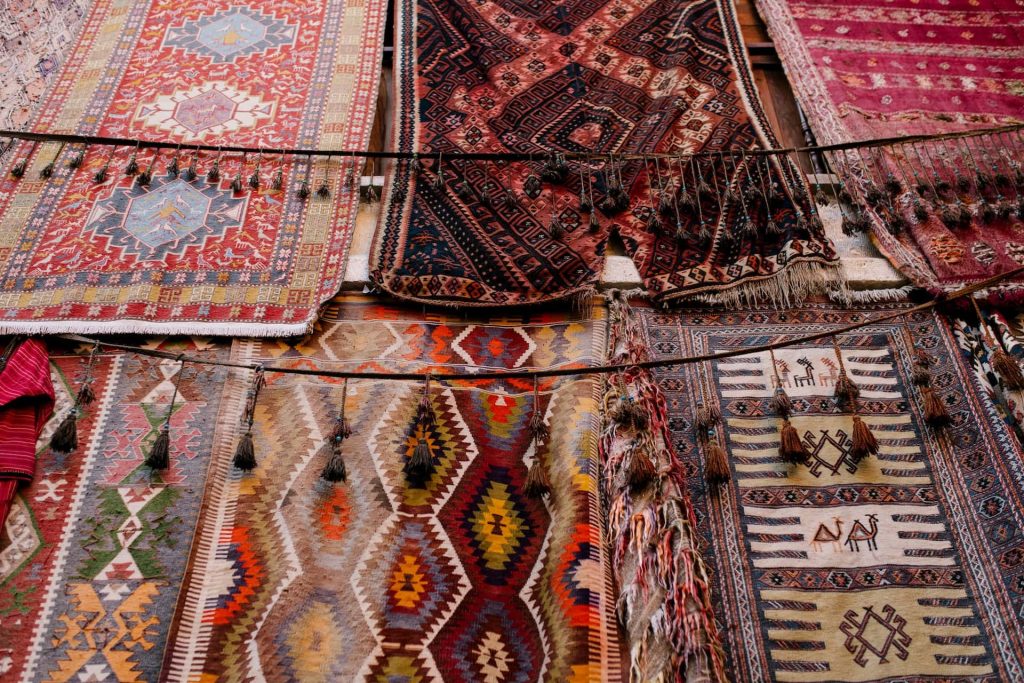 Not all oriental rugs are the same, and for this reason, they may require specialised care methods. Oriental rugs are available in many different materials, colours and styles. Depending on the material and pile length of your rug, there will be some different things to take into consideration when cleaning it. Most commonly, these rugs fall into three categories:
Low Pile
This kind of oriental rug tends to have tighter and shorter fabric loops. These rugs are often made from fibres such as cotton, wool, or synthetic fibres. As a result, it tends to trap less dust and dirt than longer pile rugs, making it a bit easier to vacuum and keep clean.
Medium Pile
These rugs are also made from synthetic fibres or sometimes natural materials like wool. The fibres of these rugs are very dense and can be tricky to keep clean.
Long Pile
These rugs have longer and looser fabric loops. They are a very popular type of oriental rug and are reasonably easy to maintain, although a lot of dirt can get trapped in those long fabric loops, so they need regular cleaning. However, they are durable and can last for years if taken care of correctly.
Easy Oriental Rug Cleaning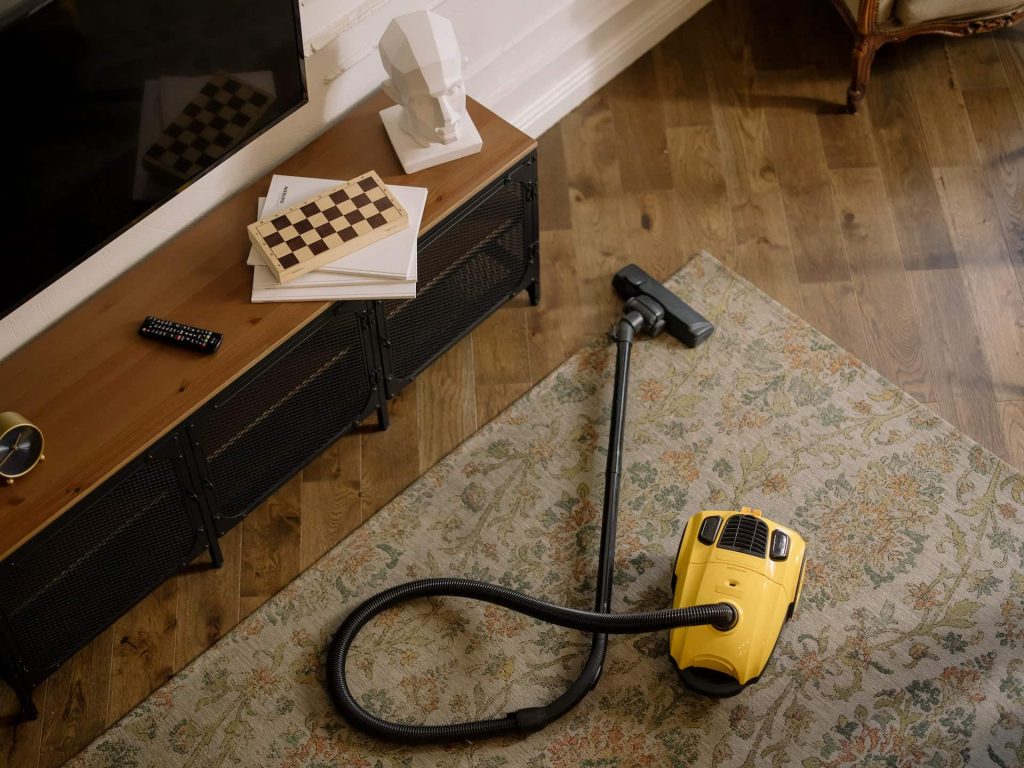 Okay, now we know what kind of rug we're dealing with, let's get into the cleaning stage! No matter what pile length your rug is, all oriental rugs require regular vacuuming. However, the longer the fabric loops are on your rug, the more thorough and diligent you may need to be with the vacuuming. Professional rug cleaning experts recommend vacuuming your oriental rug at least once a week to maintain its good condition.
Vacuuming helps by removing bits of dirt and debris before they get ground down further into the fibres of your carpet and become stubborn stains.
The next step is gentle cleaning! It's best to do this with cold water and a mild cleaning agent. Stay far away from bleach or any products that contain bleach, as this could stain your rug and strip it of colour. Depending on what fabric your rug is made from, you may need to choose a different cleaning product or use none at all! Synthetic fibres should be cleaned with something like an all-fabric cleaner to prevent damage to the fibres. Oriental rugs that are made from natural fibres should be cleaned with a very mild soap that has a neutral pH and is not acidic. If you are trying to clean a woollen rug, why not try a gentle shampoo to clean it?
Don't Forget Spot Cleaning
Rug cleaning is not just for once or twice a year, though! If you spill something on your oriental rug or notice that there's a dirty patch, don't wait to clean it. Spot cleaning is the perfect way to keep your rug clean between thorough washes and prevent stains from becoming deeply ingrained in your carpet.
To spot clean, first, use a spoon or other implement to remove any solid substances on the surface of the carpet. Then take a dry cloth or kitchen towel to soak up any residue if it's a fresh stain. Once this is done, you can clean the affected area with a damp cloth and mild cleaner. Make sure not to use hot water, though, as this could damage the fibres of your carpet!
When To Call A Rug Cleaning Specialist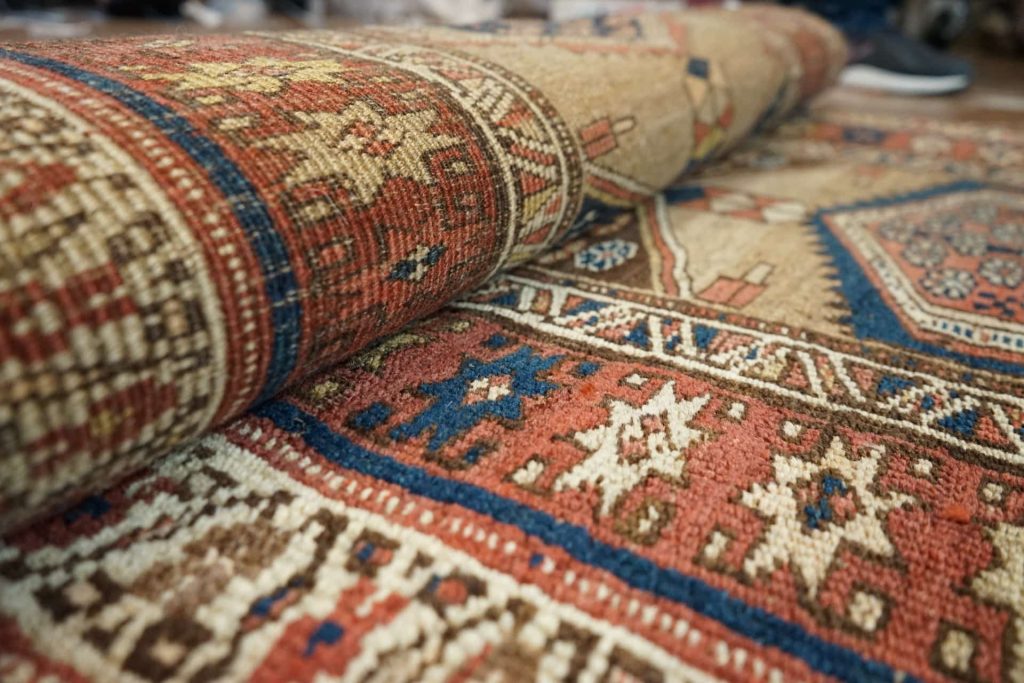 Most oriental rug cleaning experts recommend getting your rug professionally cleaned every year at least. But everyone's circumstances are different, so you have to decide what works for you, your home and your budget. However, if your oriental rug has a stubborn stain that you haven't been able to clean at home, you will need the help of a specialist if you want to restore the good condition of your rug. Professional rug cleaning can also help restore colour and vibrancy to old, worn-out, and faded rugs!
Oriental Rug Protection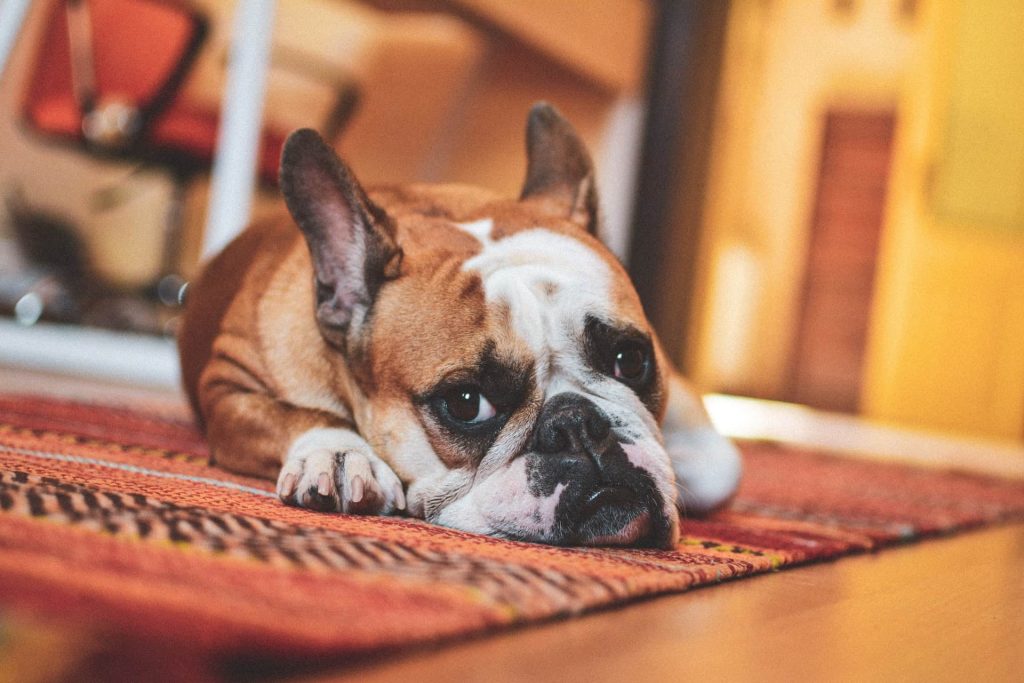 So we have talked a lot about rug cleaning, but let's now talk about one of the most important steps: rug protection and preventing stains in the first place!
If you want your oriental rug to last for a long time and maintain a healthy condition, it's essential to protect it. There are many ways to do this. For example, you can place your oriental rugs in a location of the house that receives less foot traffic. This will help reduce the build-up of dirt and debris that can damage your carpet, so it requires less frequent rug cleaning.
You can also choose to place your oriental rug in a room that you can close the door on and keep pets out, to reduce the risk of it being pooped, peed on or scratched!
If you are unable or don't want to put your rug in an area that receives less foot traffic and pet exposure, you can always apply a protective treatment. These treatments seal the fabric to protect it from stains and stop it from absorbing spilt liquids.
Oriental rug cleaning is essential if you want to protect and maintain a clean home. It may seem daunting at first, but if you follow the simple tips in this article, your rug will stay clean, fresh and in good condition for many years to come!