With the plethora of power tools available on the market, choosing the best power tool brand is challenging. This article will look at the brands of power tools and their pros and cons.
After extensive research and talking with the staff at the tool store near me, I wrote this article.
I don't claim to be an expert, just a DIY fan with too much spare time after retirement. I've been buying power tools in Sydney for nearly 50 years and have seen several brands come and go. I have also learnt from experience which brands are reliable and cost-effective.
What power tools do the professionals use?
If you look at the tools you see Australian tradies using, there are always a few favourites. Although tradies will never fully agree on which brand of power tools are the best, there are a few common ones. Here are Aussie tradies' favourites.
DeWalt
Milwaukee
Makita
Hilti
Festool
Bosch
AEG
Husqvarna
Paslode
Panasonic
These are the leading brands that are common among tradies in Australia. The top three (DeWalt, Milwaukee and Makita), as they are called, really dominate the power tools industry. This has a lot to do with their wide range of cordless tools on offer. Milwaukee is also known for its focus on trade-specific tools. Let's break it down and take a closer look at the industry's three power tool giants.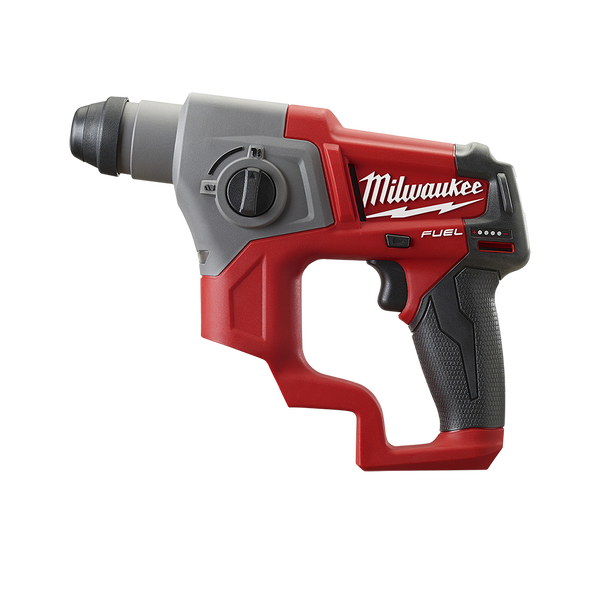 Milwaukee
The Milwaukee Electric Tool Corporation is an American company that was formed in 1924. They produced tools for the US Navy during the 1930s. They introduced a handheld drill in 1935 that could be used with a hammer action or without. Did you know that the inventors of the electric drill were Australian? Arthur James Arnot and William Blanch Brain of Melbourne patented the electric drill in 1889.
Milwaukee has operated as a subsidiary of Techtronic Industries (TTI) from Hong Kong since 2005. TTI brands include AEG, Ryobi, Hoover, Dirt Devil and others. Milwaukee has always had a reputation for quality, which was solidified by its relationship with the US Navy.
In 2005, Milwaukee introduced the lithium-ion battery in their line of V28 cordless tools. They were the first tool manufacturer to do this and hold several patents in that area. This led to most major power tool manufacturers jumping on the bandwagon; the rest is history. I don't remember Milwaukee dominating the power tools Sydney market in the tool store near me until about 15 years ago. For a long time, Makita was the most popular brand of power tools in Sydney.
Milwaukee is well known for its wide selection of speciality plumbing and electrical tools. This is one of the reasons they have become many a tradies first choice power tool brand.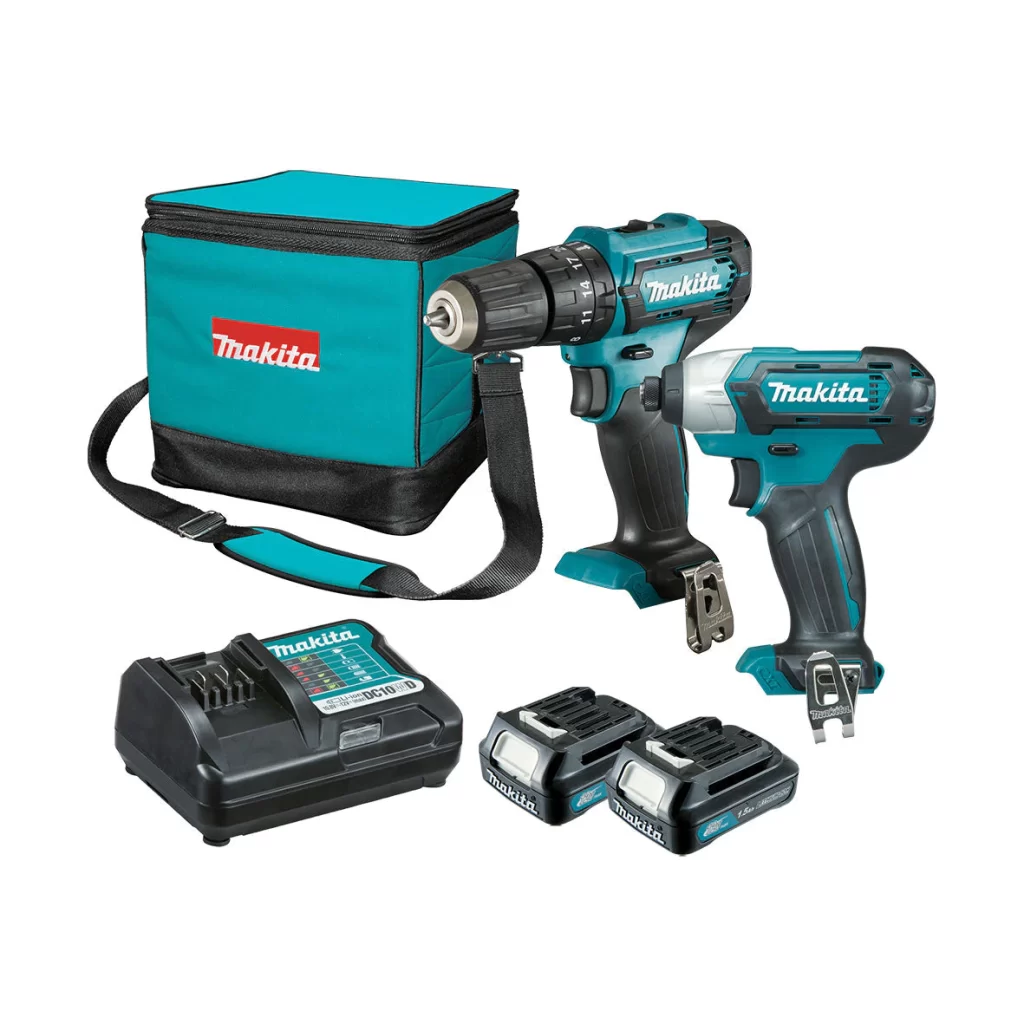 Makita
The Makita brand has been sold in the power tool store near me since I was a teenager. It is one of the most well-known and trusted brands for Aussie tradies. Makita offers an 18v battery that comes with a rapid optimum charger that takes just 45 minutes to charge. This can be a game changer when on a job.
Makita is a Japanese company that was formed back in 1915. It started with transformers and lighting equipment and provided repair services. As the brand grew, it widened out into the power tool sector. Many tradies use Makita power tools in Sydney and the rest of Australia. Makita was the first brand to introduce a nickel-cadmium rechargeable battery tool in 1978. In addition, in 1997, they introduced the first nickel-hydride battery.
Makita is known for making high-quality tools that last. The Japanese have always had a good reputation for great workmanship, and Makita is no exception. Many people comment on how long-lasting Makita's power tools are. Makita markets its tools towards professionals and tradesmen; this shows its confidence in its brand. Due to Makita power tools being pricier, they aren't always the first choice for DIYers and weekend warriors.
One reason contractors love Makita power tools in Sydney is that you can take them to a local Makita repair shop if you have a problem. One store that repairs power tools in Sydney is F&K Power Tools, which has been established since 1973 – more about them later.
Makita is slower to release new tools on the market than other brands. This is probably because they do more testing and refining of their power tools before releasing them. This is a testament to their quality and probably why they are many tradies' first choice of power tool in Sydney.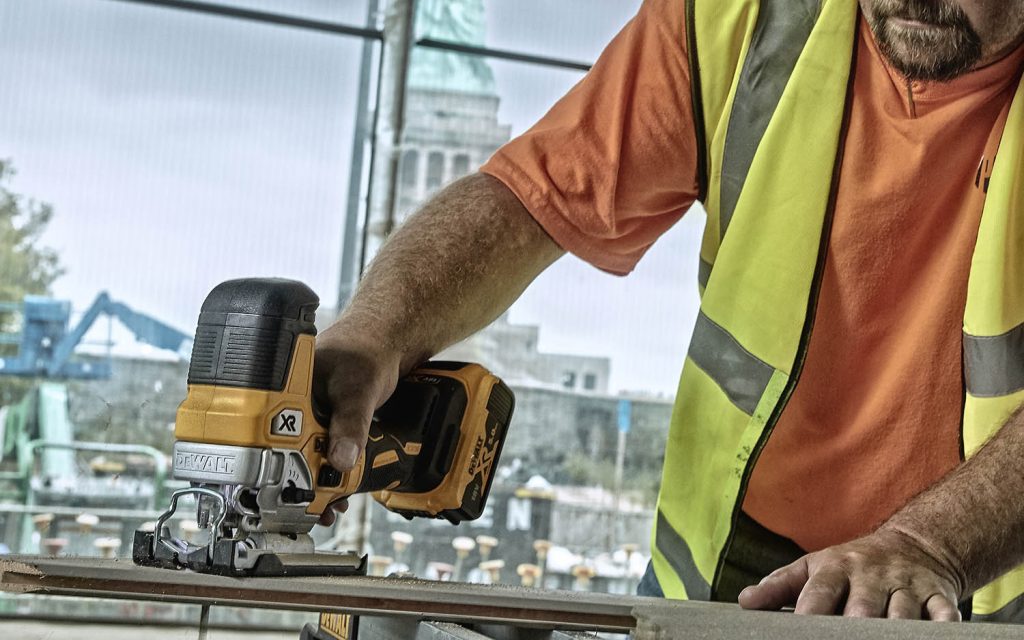 DeWalt
Last but not least, we have DeWalt. Raymond DeWalt, who invented the radial arm saw, started DeWalt in 1924. Two years later, he founded DeWalt Products Co. The saw was a huge success and was targeted at homebuilders. There was a lot of competition from companies who attempted to outdo DeWalts' design but none succeeded. DeWalt dominated the radial arm saw market and developed its product line to produce different sizes.
By the 1990s, DeWalt had expanded into the portable power tool arena. Stanley Black & Decker, one of the most famous names in the power tool industry, now owns DeWalt. DeWalt has one of the largest catalogues of tools and is known for its long-standing reputation for quality. They have made the crossover between professionals and DIYers with a massive range of power tools in Sydney.
Both Makita and DeWalt offer 3-year warranties on their products, but DeWalt offers a seven-year warranty on some of their tools. In addition, DeWalt offers a full lifetime warranty for manufacturing failure and a 1-year free service promise. That alone makes them stand out from the crowd and a good choice.
Recently, DeWalt added brushless motors and a line of 20v lithium-ion battery tools (although in reality, it is the same as Makita's18v line). DeWalt is more budget-friendly than its other two competitors for many tools and is often the choice for DIYers. However, their high quality and durability make them firm winners for many professionals too.
Power tools in Sydney
In conclusion, I cannot definitively say that one brand is better than the other. I personally own power tools from all three companies and prefer some to others for personal reasons. One thing is sure; they are the giants of the power tool industry and share most of the market. They are all high quality and can be bought from a tool store near you.
This brings me back to F & K Tools in Sydney, which I mentioned before. I remember my dad taking me in there as a young teenager; it's probably where my fascination with power tools came from. I've seen it grow from a repair shop to one of the biggest power tool stores near me. Their power tool store in Stanmore is a one-stop shop for power tools.
They are part of the United Tools Group, which gives me confidence they know what they are talking about. Whenever I need power tools in Sydney, they are my first-stop store. Over the years, I've learned a lot talking with the many expert staff who have come and gone. I go in so much that they all know me by my first name. If you are looking for a tool store near you or power tools in Sydney, then I highly recommend F & K Power Tools; they also have an online store. If you visit the shop, mention you read this article to the staff, and you might even bump into me there.