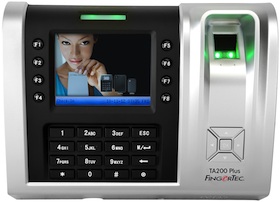 Are you looking for someone to install a time and attendance system in your business?
There are three things that you need to look out for.
Experience, professionalism and insightfulness.
If the installer is lacking any of these three qualities they may get the job done, but you might actually sacrifice some functionality in the long run.
Why?
Every time clock manufacturer creates a range of different time clocks from the most basic budget models, to the flagship models with all of the bells and whistles. Admittedly, if you are purchasing a basic card based reader time clock, then there is not too much that can go wrong with the installation.
But if you are having a wireless biometric time clock installed and integrated with your accounting software, there is a lot that can potentially go wrong!
---
Who Is Bundy Time Systems?

Bundy Time Systems is one of Australia's premier retailers of time and attendance systems. With over four decades of experience in the industry, the staff at Bundy Time Systems have seen some dramatic changes in the technologies and capabilities of employee time clocks. For more information on why so many Sydney businesses rely on Bundy Time Systems, visit the Time Clocks Australia website.
Business owners and human resources staff have never had so many tools and resources to calculate staff work hours and provide accurate job costing reports. Bundy Time Systems has helped thousands of Australian businesses implement and optimise time and attendance systems in their businesses. From large national organisations to the simplest small businesses, there is no challenge too big or small for the professional team at Bundy Time Systems.

Is It Time To Think About Simplifying Your Payroll?
One of the reasons why so many Sydney businesses rely on Bundy Time Systems is the range of brands and quality products. With the latest releases from industry pioneers such as Easy Clocking and FingerTec, as well as traditional stalwarts such as Seiko, Max and Amano, there is something for every business no matter the size.
As Bundy Time Systems do not have any direct ties to any of the manufacturers, they will recommend what works best for the unique requirements of your business!
How Much Does Installation Of A Time Clock Cost?
Bundy Time Systems provide time clock installation by a trained and experienced technician for only $120.00 in the Sydney Metro area. This onsite installation will not only ensure that your time and attendance system is installed in the best possible location, but includes training to ensure that you are fully cognizant of all of the features that will benefit your business. Bundy Time Systems specialise in time clock installations that seamlessly integrate your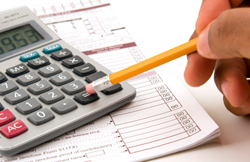 system into your accounting software and labour force.
If you have any issues with your time clock, simply send your unit back to the Bundy Time Systems headquarters and the technicians will rectify any issues that you have. If you need onsite service or repair of your time and attendance unit, Bundy Time Systems provides cost-effective onsite services in the Sydney Metro area. Simply call the team on 1800 703 901 to arrange an appointment with one of the industry professionals.
If you need training on using the advanced features on a FingerTec or Easy Clocking biometric time clock, Bundy Time Systems provides a helpful remote training service at a time that is convenient for you over TeamViewer software. This training covers all of the essential features that you will need as well as staff scheduling, viewing and editing attendance data and software features. The Bundy Time Systems technicians have spent years optimising time clock systems to suit the needs of Australian business owners. One call to the team can save you hours of paperwork each week allowing you and your staff to spend more time on your profit making activities.
---
How Can An Employee Time Clock Benefit Your Business?
Increased accuracy
Increased productivity
Increased employee satisfaction
Improved job costing abilities
Stress-free scheduling
A question that every business owner should consider is: Can my business afford to not install a biometric time clock?
Imagine increasing your workforce by 7%, for free!
Studies have revealed that installing a biometric time clock into a business can save up to 7 percent of gross payroll annually!
---
What Time Clock Is Best For My Business?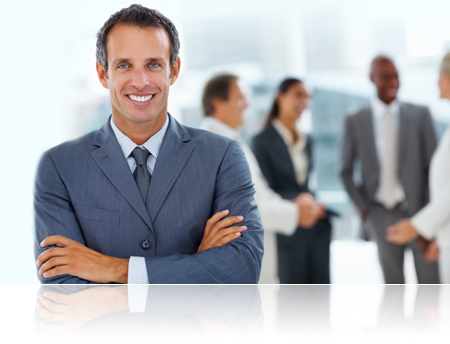 There is no one-size-fits-all answer.
As every business has a different setup it is important that you identify the features that you require in a time clock. If you operate a small business with only a few employees that work from nine to five at the one location, a basic time clock will help you to simplify your payroll processes and save you a heap of paperwork.
The most basic units utilise a punch card time clock but may require manual inputting and collating of the information. For just a slightly higher investment, you can purchase an automatic biometric time clock that integrates with your current accounting software and can save you hours of paperwork each week.
But if you have a large work force that operates in multiple locations starting and finishing at different times, you will benefit from a self-calculating time and attendance system that will not only speed up payroll process, but will eliminate buddy punching and human error!
What Is A Biometric Time Clock?
If you are using a time clock system that uses simple punch time cards, how do you know that your employees are not just punching in the time cards for their workmates when they are late? Can you be sure that your employees are honestly reporting their work hours?
A biometric time clock requires a fingerprint or retinal scan in order to clock in or out an employee. This simple biometric analysis eliminates buddy punching from your workplace. Research has shown that employees in Australia waste up to two to three weeks per year on stretched out lunch breaks, buddy punching and non-work related internet browsing.
A biometric time clock is not going to stop your employees wasting time surfing the net, although there are programs and systems you can utilise if that is a necessity.
Why Has Bundy Time Systems Received A BestLocal.Sydney Five Star Award?
Experience – With over 40 years experience in the industry, Bundy Time Systems is one of Australia's most trusted and experienced time clock retailers. In an industry where professionalism and ingenuity are essential, Bundy Time Systems are industry leaders with hassle-free time clock installation, servicing and repair.
Range – Whether you are looking for an advanced time clock with enterprise-grade security, or just a simple time and date stamp unit, Bundy Time Systems has the best range. With competitive prices and great package deals, Bundy Time Systems takes the hassle out of shopping for a time clock unit.
Service – Friendly service and a customer-focused approach has ensured that businesses all over Sydney continue to rely on Bundy Time Systems. If you are having any issue with your time and attendance system, the technicians will communicate with you clearly and provide you with a range of options to suit your budget.
If you are looking for the easiest way to implement a time and attendance system into your business, call the Bundy Time System team on 1800 703 901 or visit the official company website at www.bundytime.com.au.
Bundy Time Systems
1 Lindon Ct, Tullamarine VIC 3043
bundytime.com.au
1800 703 901