Are you searching for a pool builder to construct a designer pool for your new house?
Have you been looking for an experienced landscaping team to invigorate your poolside setting?
Do you want to upgrade your pool?
Sydney has a magnificent climate for outdoor living. If you have been searching for a way to disconnect your kids from their digital devices and spend more active time outdoors, installing a pool in your backyard might be the answer that you have been looking for. Not only will you improve your fitness and wellbeing, but you will add value to your house and upgrade your outdoor lifestyle.
Boutique Pools & Spas Reviews
There is no shortage of pool builders and landscapers in the Sydney region, so it takes a lot to stand out from the crowd. Here is what some Sydney property owners have said about Boutique Pools & Spas (visit the Pool Builders Sydney website for more testimonials):
Caleb built our pool in 2011 and managed to get the most amazing pool into a very small side yard which has transformed the home. Whatever problem arose it was overcome with doing whatever was needed with no issues. Brilliant ideas and plans and executes every bit of work to the highest standard. Extremely pleased with our finished pool and decking. – Jason Hurford
2009 is when our pool was built and we still love it. From design through to handover building with boutique pools was to say the least a pleasure. consulting us through our many variations on the design and build Caleb couldn't have been more accommodating. Educating us throughout the build and helping us to see the benefits of the paramount infloor cleaning system (with our busy schedule it makes our lives that little bit easier, a must have with every pool as far as we are concerned) and helping us to see the health benefits of a magnapool system. Our pool was fully tiled with bluestone which is still as perfect as the day it was installed. We could not be more happy with our pool and we definitely recommend boutique pools to anyone, we will be definitely using them again on our next swimming pool project. – Bruce Ivory
Why Does Boutique Pools & Spas Receive A Five Star Rating?
1) Complete Range Of Pool Services
With over a decade in the industry, the experienced pool designers, pool builders and landscapers have built up their skills and industry knowledge to provide a diverse suite of pool services. Whether you need a pool built, repaired, cleaned or maintained, Boutique Pools & Spas will get the job done right the first time. With an extensive range of satisfied commercial and residential customers throughout the Sydney region, Boutique Pools & Spas is a team worth depending on.
2) Innovative Pool Designers
With a team of skilled pool designers that utilise both modern and traditional styling, Boutique Pools & Spas can provide you with a custom pool design that will perfectly suit your intended use of the pool and add genuine value to your property. If you want to revive your backyard setting, the team are able to provide you with a unique pool and landscaping design with a luxury resort feel. Not only will the designers provide you with a layout that smoothly transitions from area to area, but they will incorporate advanced lighting systems that allow you to set the mood right for each occasion. No matter how grand your vision of a perfect pool is, Boutique Pools & Spas is ready to bring it to life.
3) Local Sydney Business
Boutique Pools & Spas is a locally owned and operated Sydney business that operates out of its base on the Northern Beaches of Sydney. The team knows how to craft grandiose pools that perfectly suit the Sydney climate. Don't waste any more hot summer afternoons in your home, call Boutique Pools & Spas and upgrade your outdoor lifestyle. Whether you want to create a palatial swimming pool and entertaining area big enough for an entire tribe, or a simple spa setting with subtle trims and finishes, Boutique Pools & Spas will conceive and establish your perfect pool or spa project.
4) Hassle Free Pool Building
You want to build a pool on your property to provide the perfect environment to chill out and relax, Boutique Pools & Spas makes sure that stress is taken out of the equation from the moment you pick up the phone and arrange a consultation. There is actually a lot of paperwork that is involved in constructing a pool in Sydney, but you don't need to worry about that! Caleb and the Boutique Pools & Spas team will take care of all of the necessary council approvals, certifier policies, water board approvals, builder recommendations and project planning. All that you need to do is provide the pool designers with the basic blueprint of your ideal pool, and they will handle the rest. Having a luxury pool built in your backyard has never been easier!
5) No Middle Man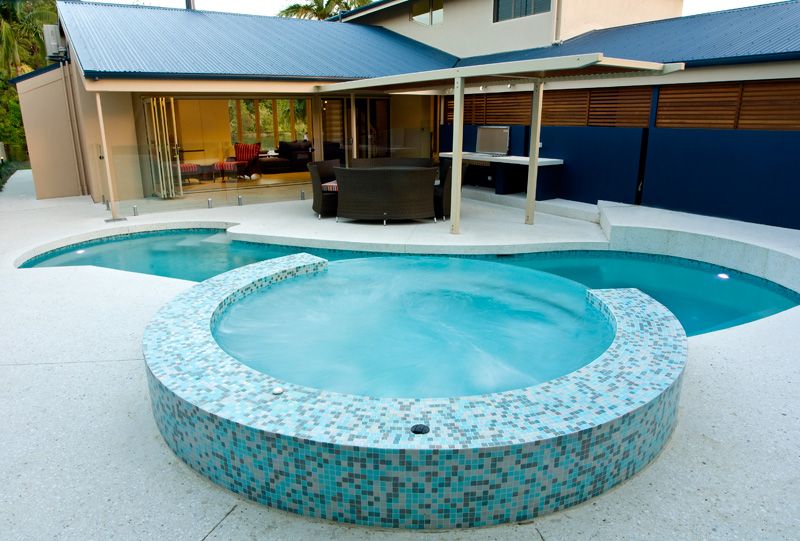 Deal direct with the pool builders that will construct your pool. Don't waste your budget on sales teams and middle men. Boutique Pools & Spas is a small team of highly skilled pool builders and designers that take the time to properly envision your dream pool to ensure that they can make it a reality. With a reputation for good old-fashioned customer service and clear communication, you can be sure that you will get the exact pool that you and your family have been wishing for.
6) Highest Quality Materials
Boutique Pools & Spas takes pride in only using premium materials that exude luxury. Imported tiles from Europe, innovative water pumps and quality base materials ensure that your new pool not only looks great but is built to last. The sophisticated range of finishes can be tailored to your unique styling requirements. The only limitation is your imagination. Boutique Pools & Spas can bring the 'wow' factor to your property.
7) Quick Turnaround Times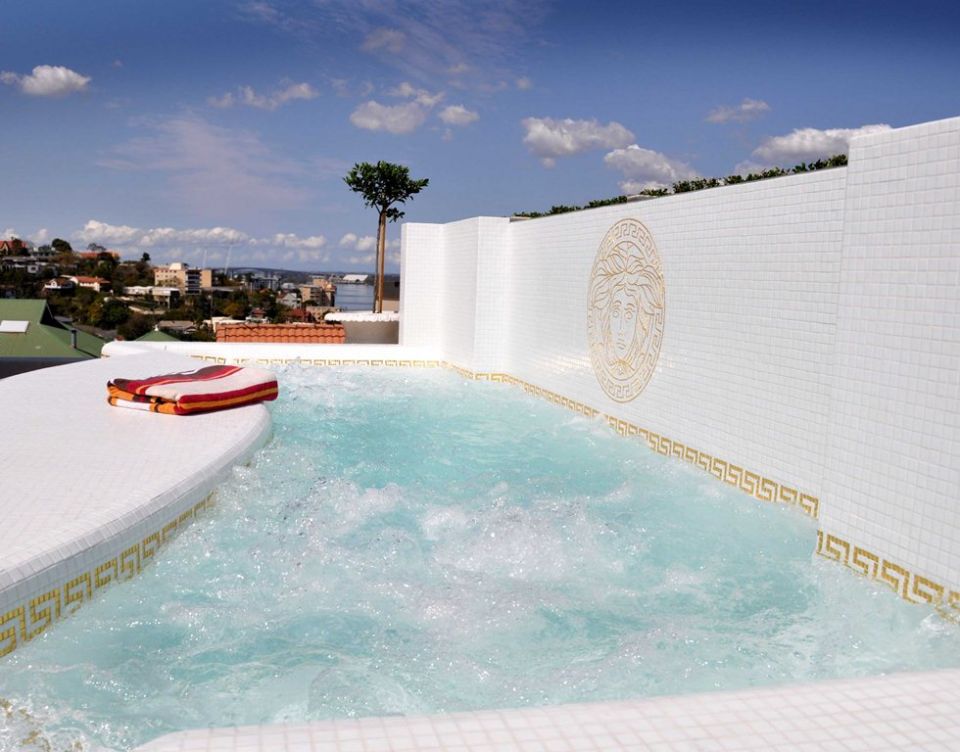 As Boutique Pools & Spas is a small operation, projects are completed without unnecessary delays. The experienced team work seamlessly together to complete even the most complex pool construction projects without delays. With an eye for detail, Boutique Pools & Spas ensure that their expert workmanship can be seen in every aspect of your pool.
8) Solutions For Difficult Sites
Whether you desire to have a stylish lap pool fitted in to your tiny inner-city backyard, or a family swimming pool installed in your beachside property with a steep gradient, Boutique Pools & Spas has the perfect solution for your tricky location dilemma. Using ingenious design and construction techniques, Boutique Pools & Spas will work with your available space to create your sublime outdoor space.
Who Is Boutique Pools & Spas?
Based in Warriewood on the Northern Beaches of Sydney, Boutique Pools & Spas is a team of handpicked pool designers and tradesmen that are experts in their fields. With a determination to build not only pools but works of art with excellence in design, Boutique Pools & Spas is raising the standard of pool design on the Northern Beaches of Sydney.
Boutique Pools & Spas is a member of the swimming pool construction peak body to ensure that they are always providing construction techniques that have been extensively researched and tested. The Boutique Pools & Spas pool designers approach each project to meet the client's brief and budget.
For more information on the Boutique Pools & Spas team and the services they offer, visit the pool builders Sydney website at www.boutiquepools.com.au or call Caleb on 02 8115 0598.
Boutique Pools & Spas
02 8115 0598
Warriewood NSW