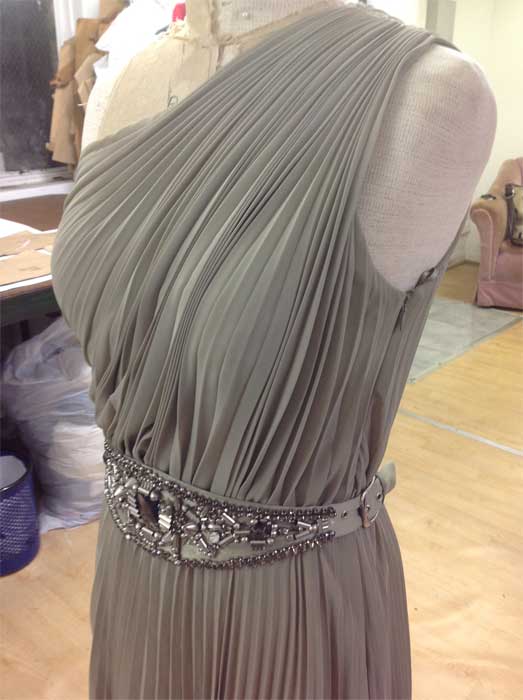 If you are turning into a borderline bridezilla on the quest for a perfect gown for your upcoming special day, we have a local Sydney business you need to get better acquainted with – Marilena Gabriel Dressmaker Sydney.
Marilena Gabriel is a master dressmaker that can transform elegant fabrics into the dress of your dreams. For over 20 years, Marilena has been creating bespoke bridal dresses and evening wear for Sydney women. From simple evening gowns to the most intricate and magnificent wedding dresses, Marilena and her team have proved their skills and desire to make dream dresses a reality.
Using both local and imported fabrics, Marilena custom makes every piece to perfectly suit your body, style and personality. If you have been searching for a master dressmaker that combines timeless style with the expertise of using the latest laser cut vinyl and neoprene, you are going to love the adroitness and skill level of the Sydney Dressmakers team.
Based in the Inner West of Sydney, Marilena Gabriel leads a team of experienced and highly skilled dressmakers, seamstresses and tailors. Whether you want a simple but elegant gown for a special occasion or need to fit an entire bridal party, Marilena provides a hassle free experience that puts the joy back in dressmaking.
From the moment you pick up the phone and organise an appointment with Marilena, you will see that you are dealing with a team that genuinely treats you with the utmost respect and diligence. At your first appointment, Marilena will spend enough time with you so that she can truly envisage your dream dress and help you understand the processes that will help make it a reality.
Throughout the entire dressmaking process, you will be involved in the styling decisions in order to create an unforgettable gown that more than meets your expectations.
---
BestLocal.Sydney Tip: Don't bring your entire entourage with you the first time you start looking for dresses. Once you start trouncing through some bridal boutiques you will soon be struggling to just to keep up with the abundance of styles and fabrics. 
To avoid a sensory overload, and to ensure that the experience is enjoyable, just take your most comfortable and trusted friend. When you are ready to share your favourite dresses with your friends, then you can include the rest of your nearest and dearest to weigh in with their observations. But keep it simple initially to maximise pleasure and simplify the process.
---
Why Choose A Dressmaker Over A Store Bought Dress?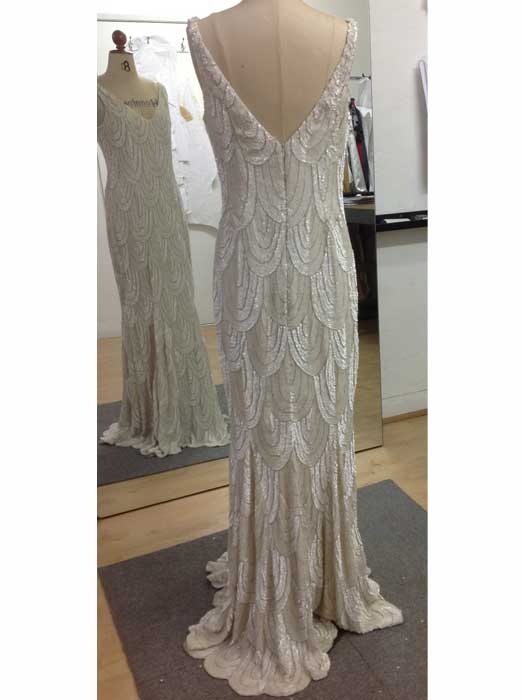 A debate that has been raging since commercial manufacturers have been mass-producing evening and bridesmaid dresses is; the pros and cons of buying a custom-designed dress crafted by a master dressmaker versus a store bought dress.
In years gone past, there was never an option to buy new evening wear for under $100 a piece from an online store like there is now. But what are the disadvantages to purchasing a special gown from an online retailer?
Obviously, it is always a risky game hoping that the sizing of the designer when buying from an online clothing store matches the real world sizes that we are commonly used to. But this is an especially risky process when considering a slim-fitting evening gown!
Let alone just fitting, will your online purchase hide your flaws and accentuate your best bits. One of the biggest benefits of a having your dress tailor-made by an experienced designer is that it will perfectly flaunt your best assets and provide you with a silhouette beyond compare.
---
Bridesmaid Dresses Sydney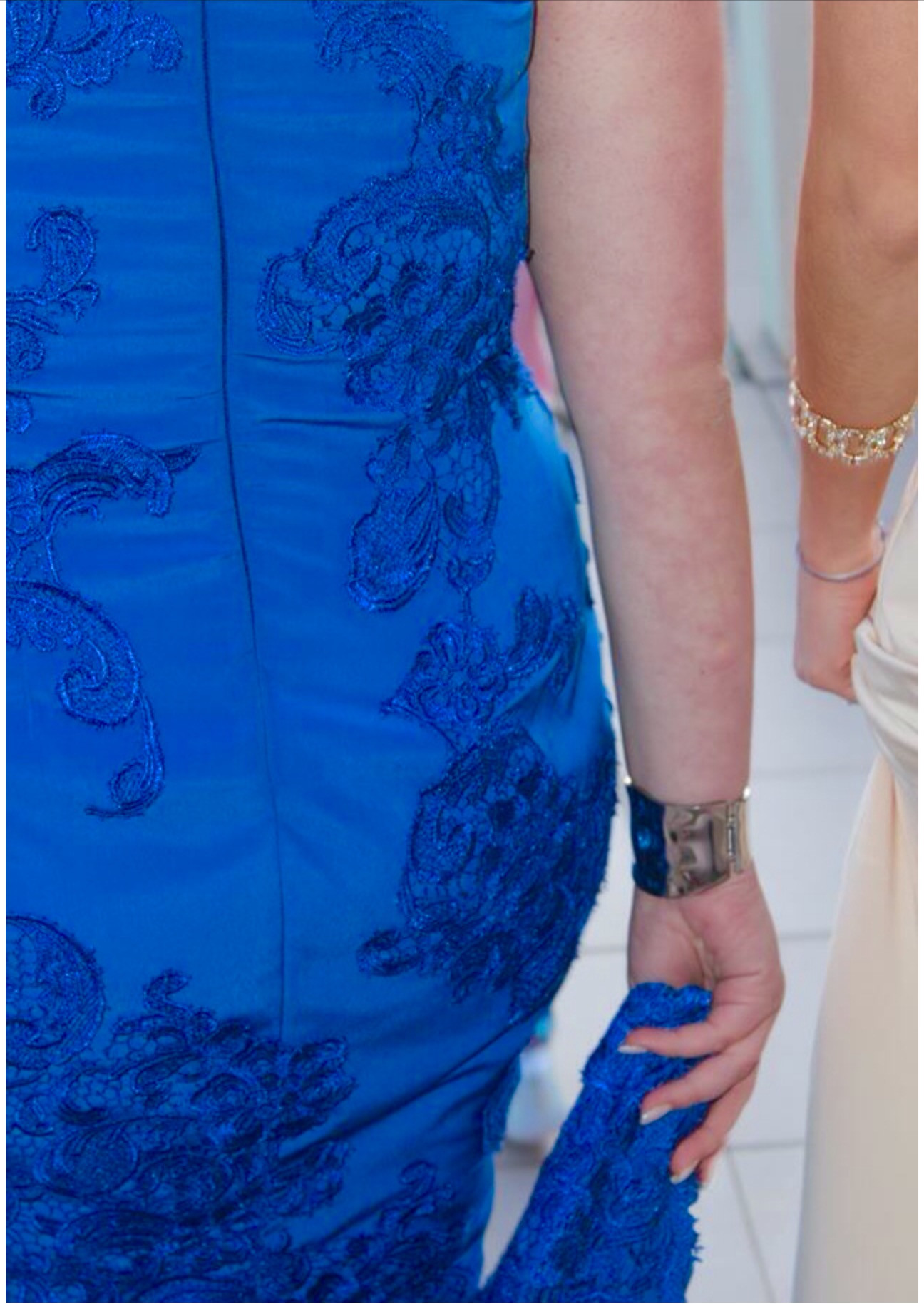 Choosing the right bridesmaid dress for your best friend can be a daunting prospect for any bride. Throw in an eclectic collection of bridesmaids with a diverse range of shapes, styles and colours and it can seem like a mission impossible. Marilena Gabriel has helped hundreds of Sydney brides-to-be to create timeless bridesmaid dresses that have calmed even the most nervous bridesmaids.
With a keen appreciation for blending modern styles, while avoiding the tackiness of short-lived trends, Marilena takes great joy in working alongside brides-to-be to create unforgettable bridesmaid dresses that account for different body types, shapes and personalities.
As you are not actively involved in the design process, a store bought dress can lack that enriching design element that makes that dress truly yours. By deliberating on the fabric, accents and style, you get to inject your personality into the dress, which is reflected in the confidence that you inspire when you are wearing the dress at your special event.
If you want to work alongside Marilena to create your perfect bridal gown, bridesmaid dress or formal dress, come and visit the official Sydney Dressmaker website. With a stunning gallery of dresses, you will be able to see the master workmanship and skills of one of Sydney's most respected dressmakers.
---
Why Does Sydney Dressmaker Receive A Five Star BestLocal.Sydney Award?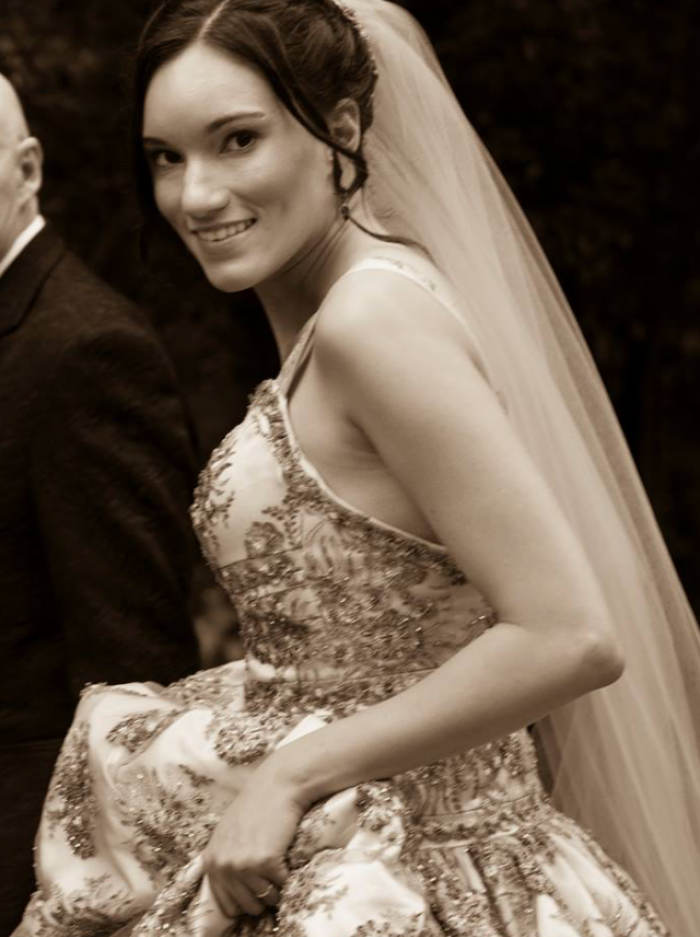 1 – Expert Dressmaking – As one of Sydney's most experienced and highly skilled professional dressmakers, Marilena Gabriel is an industry leader that creates stunning pieces of art.
2 – Excellent Communication – There is enough stress and hassle that comes with organising your wedding day, you do not need any more dilemmas caused by poor communication. From the moment you organise an appointment with Marilena until you are gracing the dancefloor on your wedding day, you will be kept in the loop every step of the way so that there is no any extra undue stress or hassle.
3 – Reputation For Excellence – With an extensive body of work, you can rely on Marilena Gabriel Sydney Dressmakers. With an eye for detail and a passion for the finer arts, Marilena will ensure that your dress is more than just a piece of clothing, it is an artwork infused with your personality.
4 – Easy To Access Boutique Studio – Don't stress trying to find a car park in the CBD, just come to the easily accessible Marilena Gabriel studio in North Ashfield. Not only does the location ensure you can avoid the stress of the traffic of the CBD, but the money you save on parking can be spent on a morning out in the trendy Inner West cafe scene (the team can recommend some excellent cafes just around the corner).
5 – Personalised Service – Don't compromise on your dress. Photographs last forever, especially in this digital age. Marilena and her team of dressmakers can make even the most intricate and complicated dress a reality. This is your special day, so the team will make sure that you receive the dress of your heart's desire.
6 – A Team That Knows Sydney – Marilena is a Sydney local that really beats to the pulse of Sydney. She can create the perfect formal wear to suit the Sydney scene and weather. From the mellow depths of winter to the dynamism of summer, Marilena and her team of Sydney dressmakers can create the ideal outfit for your event.
Sydney Dressmakers – Marilena Gabriel
29 Milton St N, Ashfield NSW 2131