Sydney Anchor Points is a team of experienced height safety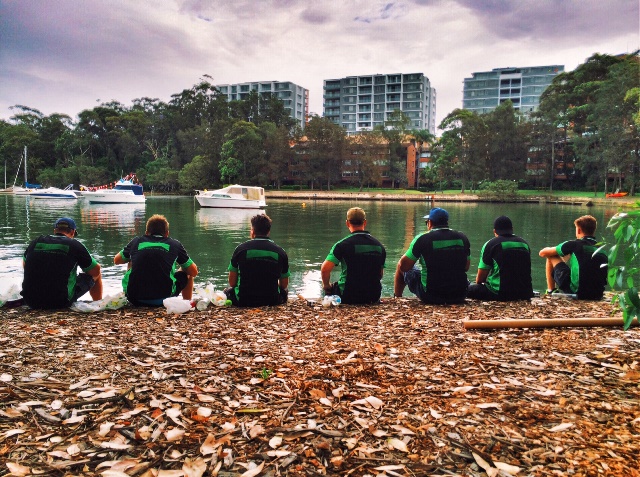 professionals passionate about creating unobtrusive height safety systems that are cost-effective and compliant with all legislation. Utilising modern roof anchor points with innovative energy-absorption functions, Sydney Anchor Points designs, installs and certifies fall arrest systems that you and your staff can rely on.
Sydney Anchor Points is based on the Northern Beaches of Sydney and has been serving the region for over a decade. Each member of the team is an experienced height safety professional that takes pride in their standard of workmanship and customer service. All over Sydney from Bondi to Penrith, and from Hornsby to Cronulla, the Sydney Anchor Point team is providing anchor point installation and design services.
Even though the company is called Sydney Anchor Points they provide far more than just anchor points. Over the last few years, the team has also installed hundreds of ladder brackets on domestic and commercial properties. Based on the size, height and location of your property, Sydney Anchor Points can design a height safety system that provides you with maximum usability and convenience. One of the reasons why so may commercial facility managers continue to rely on Sydney Anchor Points is the ability to provide cost-effective 'safe paths' for maintenance tasks with little to no impact on your normal activities.

---
BestLocal.Sydney Tip: Researching about Workplace Health and Safety online can be dangerous as the information in the majority of articles is out of date and redundant. Legislation changes rapidly and often without much fanfare. If you are searching for what WHS standards apply for your property contact an industry professional. Fines and punishment for not meeting current regulations can be severe.
---
Roof Anchor Point Certification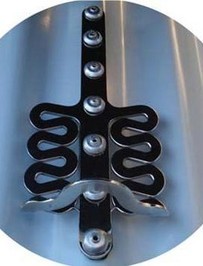 A recent press release from The Working At Heights Association highlighted:
"If you're counting on a harness attached to an anchor system to save your life when you fall from a roof, you need to know that many roof anchors don't meet the most basic safety standards!"
Don't assume that the anchor points on your property are in good working order. Sydney Anchor Points have found thousands of roof anchor points throughout Sydney that do not meet current safety standards. When tested with standardised certification equipment, it is not uncommon for anchor points to simply snap, bend or warp. The experienced and fully licensed height safety professionals provide recertification services for installed height safety systems that are required under the Australian Standard 1891.
Sydney Anchor Points provide free certification quotes over the phone. Following the recertification of roof anchor points and fall arrest systems, you will be provided with a written certificate of compliance that is valid for 12 months. Not only will this ensure that you meet all required inspections as per local legislation, but it provides confidence and assurance for workers accessing your roof.
Ask any gutter cleaner, window cleaner or tradesman that regularly works at height, and they will openly acknowledge that they can concentrate more on the task at hand, and actually provide higher-quality workmanship when they are confident in their safety equipment.
---
BestLocal.Sydney Tip – If you have unsafe roof anchors that are not in good working order or that do not meet AS/NZS 5532, you should isolate them and arrange for certification before you or your staff use them. Sydney Anchor Points provides affordable certification services using advanced lab-tested machinery to ensure compliance and safety.
---

Sydney Anchor Points has mastered the art of hassle-free anchor point certification for commercial and strata properties. Stop having the stress of waiting for certifiers to arrive and then waiting weeks for a certificate of compliance! Sydney Anchor Points will arrive on time with all of the equipment to get the job done right the first time. You will be issued with a certificate of compliance on the day of inspection and will even be provided with a free reminder service when your roof safety system is due for inspection in 12 months time. If there are any defects in your anchor points or if they do not meet current standards, the certifiers will present a range of options so that you can rectify the issue straight away so that no extra appointments are necessary.
If you would like a free anchor point certification quote call the team on 02 8020 5777.
---
Sydney Anchor Point Reviews
Carolann Campbell – Montano Strata Management – 11/11/16
You guys are Great!! Many thanks for the quick response to our Quote Request.
Dan Hinton – Verdun Walsh Strata Management – 9/11/16
The owners wanted to let you know that they were really impressed with the technicians you sent out. Excellent Service!
Elizabeth and Michael Jenkins – 4/11/16
I would like to let you know that we are very happy with your service and with Oliver's work yesterday. It was a pleasure to talk to him and it is good to see someone who is efficient and cares about doing a good job.
Ray Carter – 20/10/16
Please pass on how happy I am with the work that was done and your workmen. I am really really really impressed. They would be the best tradies I have ever dealt with. I'm extremely impressed, especially with Darren.
"The Best Tradies I Have Ever Dealt With"
---

What Do Tradesmen Think About Anchor Points?
"The most important aspect for roof anchor points is the ease of access for easy attachment and removal of lanyards, and harness attachment. Compliancy is one thing, but if the system is a hassle it will reduce the effectiveness of the system."
Grant Davey, Ergon Energy
When installing anchor points on commercial and industrial properties it is important that the anchor point installers have a thorough understanding of the intended use of the height safety system in order to maximise usability of the system.
---
Who has the responsibility to provide/maintain install safe roof access systems?
The Managing The Risk Of Falls At Workplaces Code Of Practice December 2011 highlights that "a person conducting a business or undertaking has the primary duty under the WHS Act to ensure, as far as reasonably practicable, that workers and other persons are not exposed to health and safety risks arising from the business or undertaking".
This includes:
As far as is reasonably practicable, that any work involving the risk of a fall is carried out on the ground or on a solid construction.
Provide safe means of access to and exit from the workplace.
Minimise the risk of falls as far as is reasonably practicable by providing a fall prevention device, work positioning system or a fall arrest system.
---

Are you fulfilling your required Workplace Health and Safety obligations?
Are your roof anchor points in good working order?
Sydney Anchor Points is the #1 team of anchor point installers and certifiers in Sydney. Call the industry professionals today on 02 8020 5777 or visit the company website at www.sydneyanchorpoints.com.au.
Learn how to install a temporary roof anchor point the Sydney Anchor Points way!