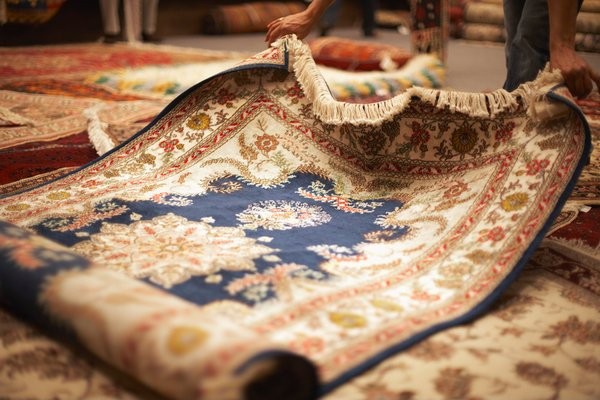 Who knows what creepy crawlies are living in your rug! Day after day we walk all over our rugs, as do our kids and pets. But how often do you clean your Persian rug?
Now we are not talking about stock-standard area rugs that are made in China and then retailed through large Scandinavian homeware stores. But we are talking about finely woven handmade Persian and Oriental rugs that are crafted by skilled hands from the finest fabrics incorporating intricate patterns and colorations.
If you are just cleaning an area rug you could rely on a commercial carpet cleaner. But handmade Oriental rugs are another story. The chemicals and machinery that commercial rug cleaners use would instantly strip the delicate fibres of a Persian rug of the inks and dyes, and you would be left with a rather bland and dishevelled mat in the focal point of your living room.
In order to clean a Persian rug, you need t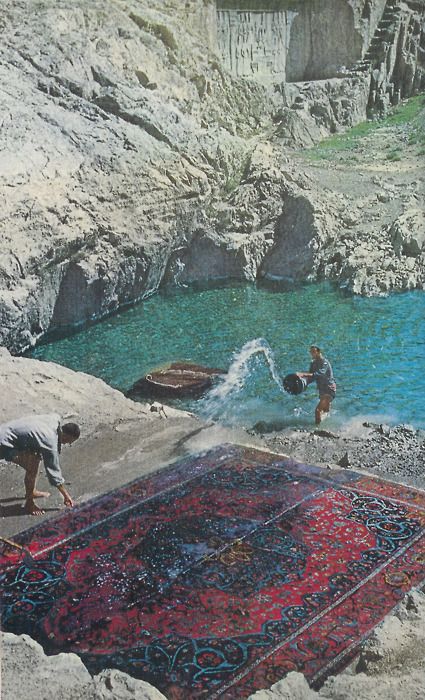 o use traditional hand-washing techniques that have been used for over a millennia to safely clean every dyed fibre of the rug. In times gone past in the Middle East, there was a section in each city that was dedicated to cleaning rugs. Using laundry lye, the rugs were submerged in shallow pits and gently massaged by experienced cleaners that would inspect and analyse the rugs before they commenced the cleaning process. Narrow lanes would be full of cleaners beating the back of the rugs to remove dust and ingrained dirt. Finally, the rugs would be slowly dried to ensure that each magnificent piece of fabric artwork would not lose its shape.
It is amazing to ponder that master craftsman still weave rugs throughout Asia and the Middle East using the same techniques that have been used for generations. With each village and family using their own unique design elements, every rug tells a story. Utilising sophisticated geometrical, striped, rectolinear and curvilinear patterns, there are no two rugs that are identical. With tightly weaved knots combining to display magnificent murals and motifs, there is no doubting that Oriental rugs are one of the most inspiring and fascinating art-forms.
Oriental Rug Care is a team of specialised Oriental rug cleaners based in the Inner West of Sydney that provide advanced rug cleaning, restoration and maintenance services.
Unlike a lot of other rug washing companies that are actually just carpet cleaning businesses with an offshoot of a rug cleaning division, Oriental Rug Care is a specialised Persian rug washing business. In fact, if the Oriental Rug Care team was ever presented with a carpet cleaning job, they would have to throw the white towel out in surrender, as all of their equipment, cleaning chemistries and training is job-specific for Persian rug washing.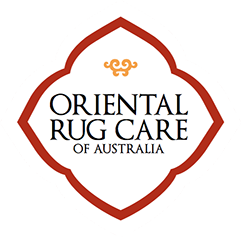 Lachlan Bennett, the director of Oriental Rug Care, has undertaken extensive fabric identification and stain removal education with the Institute of Inspection Cleaning and Restoration. With access to the industry's most respected instructors and training programs, Oriental Rug Care can proudly provide the highest standard of workmanship and service quality in the region. With a dedication to the science and art of cleaning antique handmade rugs, you can trust the Oriental Rug Care team to clean your precious, rare or vintage Persian rug. Taking advantage of a diverse range of Woolsafe chemistries, Oriental Rug Care is able to clean even the most delicate rugs with a safe and thorough cleaning process.
Customers have remarked how they did not realise how filthy their rugs were until after they were cleaned. Not only are the colours more vivid, but the softness underfoot creates an instantly soothing effect as you grace over your rug in your home. Woolsafe chemistries are vigorously tested to ensure that they do not damage or weaken either the fibres or the backing of your rug.
---
The Oriental Rug Care Persian Rug Washing Process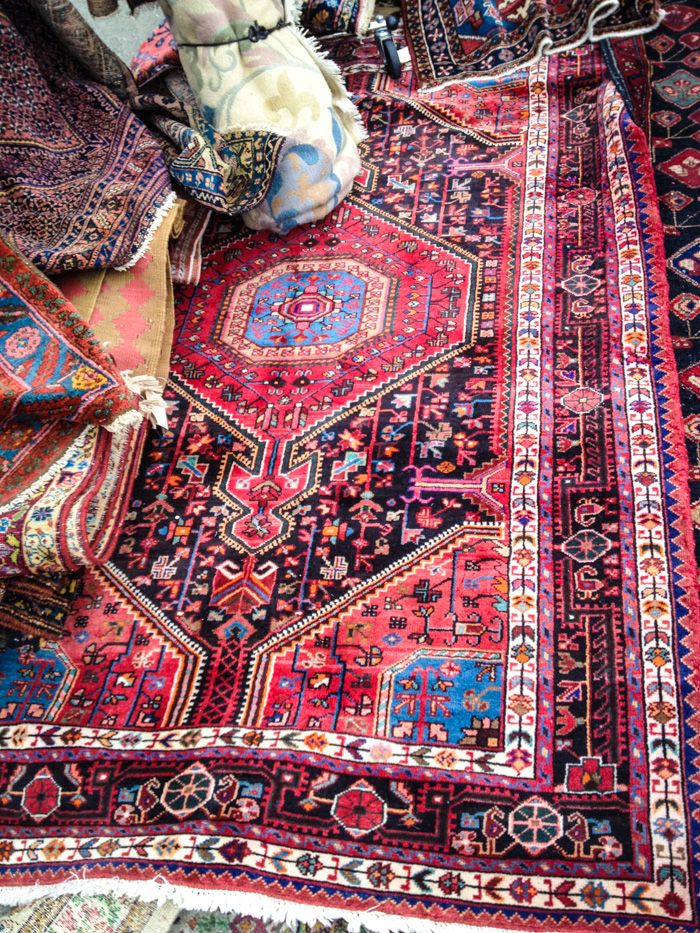 Oriental Rug Care is proud to offer the most thorough Persian rug washing service in the Greater Sydney region. Whether you need a stubborn food stain removed or just want a routine clean to ensure that harmful tannins don't build up in the jute of your rug, the Oriental Rug Care 12-step deep clean is the perfect service for you.
The 12-steps start off with dye-setting and pre-spotting to ensure that the comprehensive cleaning processes do not deteriorate the dye and fibre structure. The purpose built facilities in the Inner West of Sydney allow the rug cleaning technicians to provide full submersion cleaning for even the largest Persian rugs. Not only is full submersion cleaning the most thorough cleaning method, but it is also the safest, having been practised for centuries throughout the Middle East and Asia. Oriental Rug Care combines this traditional approach with advanced nanotechnology cleaning chemistries that break down stubborn stains while further enhancing the colours of your rug. Finishing up with pH correction and odor-encapsulant deodorising, your rug will never have looked, smelt or felt so brilliant.
---
3 Reasons Why Oriental Rug Care Receives a Five Star BestLocal.Sydney Rating
1 -Free Pick-Up & Drop-Off Service. In an era where sometimes it feels like the customer is not always right, Oriental Rug Care ensures that you feel like a King. Rugs were commonplace in throne rooms across the vast Ottoman Empire, and you too can feel like royalty with the friendly and helpful customer service that the Oriental Rug Care team provide. Take the hassle out of having your rug cleaned, by having your Persian rug picked up from your residence in the Eastern Suburbs of Sydney and dropped off to your door in pristine condition.
2 – Free Quotes. Oriental Rug Care does not claim to offer the cheapest rug cleaning rates in Sydney, but they do offer extremely competitive rates on cleaning antique Persian rugs. If you want a cheap hot water extraction for an area rug there is an abundance of commercial carpet cleaners that will provide budget rates. But if you want a safe and thorough rug clean for your precious Oriental rug there is only one number you should call – 02 9018 1510. Lachlan will ask you a few simple questions to establish the condition, build-quality and age of your rug and your intended rug cleaning service and will provide you with a free rug washing quote over the phone. For a premium quality rug wash; rely on Oriental Rug Care.
3 – Locally Owned and Operated Sydney Business. Oriental Rug Care is a true Sydney success story. Sensing that Sydney was lacking specialised Oriental rug cleaning service providers, Lachlan Bennett went out on a limb to establish Oriental Rug Care in a small factory in the Inner West of Sydney. Six years later and with thousands of rugs cleaned and restored in the process, Oriental Rug Care is now the premier rug cleaning specialist in New South Wales. With a diverse client base throughout the Eastern Suburbs, Sutherland Shire, Inner West and Sydney CBD, Oriental Rug Care continues to provide Sydney with stress-free Persian rug washing services.
---
Whether you have an antique Persian rug, new Oriental rug or heirloom kilim, don't rely on an amateur carpet cleaner to attempt to clean your investment, call the industry professionals – Oriental Rug Care on 02 9018 1510.