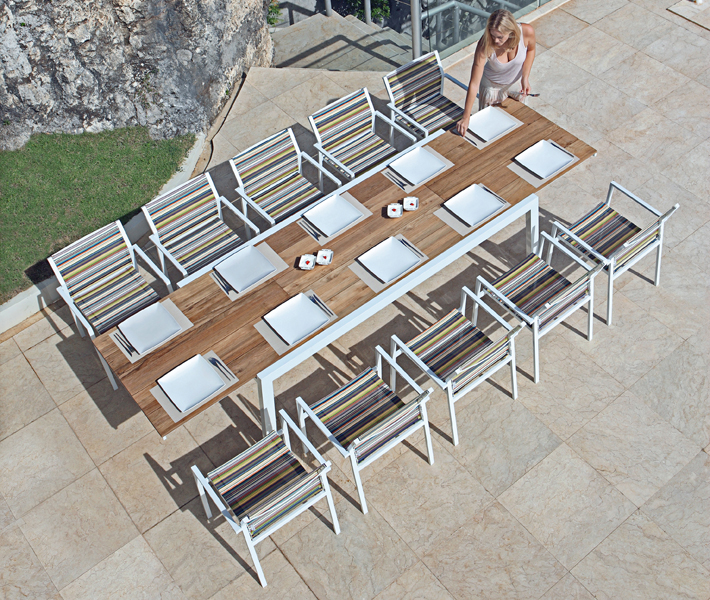 With a boutique furniture store in Lilyfield that is frequently visited by some of the Inner Wests's most stylish interior designers, most Sydney-siders are surprised to find out that Mamagreen is one of the world's fastest growing furniture manufacturers. With a range of high-end collections crafted from sustainable products, Mamagreen infuses personality and designer styling into every range of outdoor furniture and accessories.
Created by some of Belgium's most ingenious designers, Mamagreen is committed to creating luxurious comfort from premium quality materials. Designed for life, Mamagreen outdoor furniture is created from the ground-up to be used and enjoyed for decades. With careful attention to detail and first-rate workmanship, Mamagreen's durable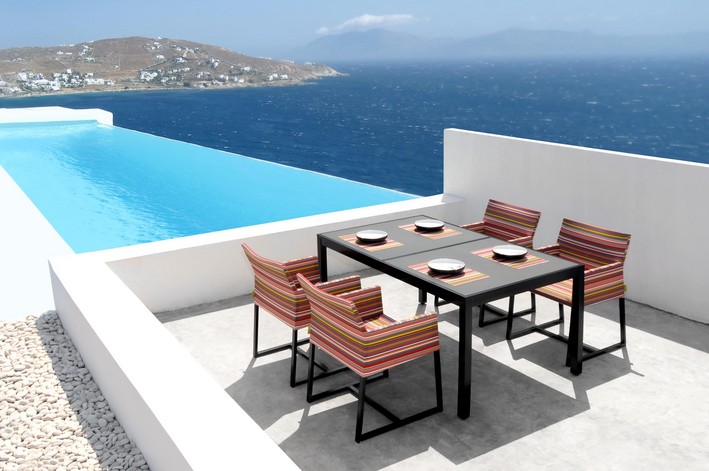 collections are suitable for residential, commercial and hospitality use. Functionality is a cornerstone of every piece. Minimalistic lines are softened with the inclusion of earthy timbers and accents.
Since 2007, Mamagreen has been winning design awards all over the world for its dynamic collections with an unmistakable Mamagreen styling. This year Mamagreen has over 30 collections, each with a unique personality, so there is something for everyone.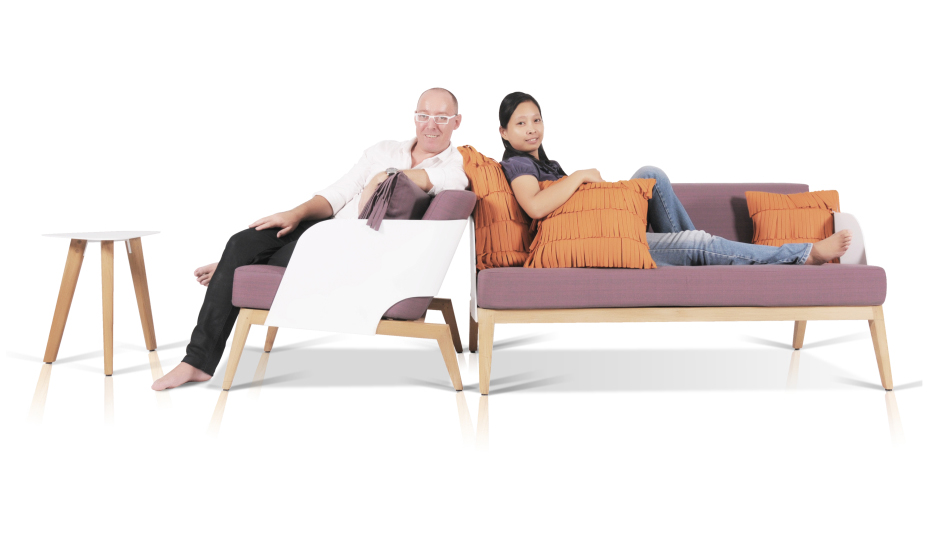 Company Founder and CEO, Vincent Cantaert highlights the Mamagreen mission in "creating inspiring residential and public spaces, where the body and mind can relax and you can enjoy life outside at the fullest. Mamagreen is all about happiness".
Mamagreen is delighted to host their first Australian showroom in the energetic suburb of Lilyfield. Stocked with all of the brand's latest collections, the showroom not only lets you inspect and analyse every piece in the Mamagreen range, but it also fires your imagination! The eclectic assemblage of décor, furniture and artworks provide you with all you need to create your perfect outdoor setting.
The principal furniture designers at Mamagreen are Barbara Widiningtias and Vincent Cantaert.
Barbara specialises in utilising timbers to create modern designs that evoke emotions and give comfort to the body. Vincent is dedicated to crafting furniture that is minimalistic, beautiful and comfortable.
---
Mamagreen Outdoor Furniture Reviews
The brand has been extensively reviewed and showcased in Australia's premier design publications including Belle, House & Garden, Melbourne Living, Insite and Gold Coast Panache. Mamagreen has recently been awarded at the ASEAN Furniture Show, Furniture Design Awards, International Casual Furniture Association Awards and was even crowned with the Lillian B. Winchester Award.
But the greatest recommendation of the styling and build quality of Mamagreen furniture is the diverse range of customers that continue to rely on the brand's modern designs. The latest 2016/17 collections are proudly utilised in the XXXX Brewery Alehouse, PJ's Irish Pub Parramatta, Crown On Palmer Townsville as well as countless private residences and display houses around Australia.
---

Baia White Collection
The Baia range is an uber-modern collection that uses high-quality powder coated aluminium teamed with FSC certified teak to create an ingenious dining environment. Perfectly suited for large gatherings, the bold design of the dining table features trapeze legs that is bound to leave an impression on every guest. With a scratch proof surface and UV resistance, the Baia dining table will be a part of your family for generations. The collection also includes casual and formal chairs as well as benches and extension tables. If you have been searching for a contemporary dining setting that blends designer styling with everyday usability you are going to love the Baia range. Inspect all the pieces of the Baia collection in the Mamagreen Sydney showroom, or match and create on the official company website at Outdoor Furniture Sydney.
---

Zudu Collection
If you have been on the hunt for a casual setting with clean lines designed with sustainable materials, the Zudu ticks all of the boxes. One of the mainstays of the Mamagreen range for a few seasons, the Zudu range combines innovative textiles with warm timbers which forms an elegant yet bohemian atmosphere. Perfect for establishing a comfortable retreat in a family home or a welcoming space in a commercial context, the Zudu range is adaptable to any number of settings.
---

Eden Collection
Your new favourite minimalistic outdoor setting! The Eden collection is one of Mamagreen's biggest sellers in Europe thanks to the elegant lines that provide a memorable impression. The wide slats of recycled teak are weather resistant and easy to maintain, so you can focus more on enjoying your outdoor setting and spend less time maintaining it. Whether you want to combine the Eden table with the Eden chairs or mix and match with pieces from other collections, you are bound to maximise your outdoor lifestyle with this dynamic collection. For the ideal outdoor furniture for Sydney, rely on Mamagreen.
---
Mamagreen Industrial Furniture
Mamagreen has never been afraid of creating bold pieces that demand attention, but they have set a new benchmark with the 2017 Mamagreen Industrial range. With a distinct rustic look that blends recycled teak and galvanised steel, outdoor furniture has never looked so appealing. With the highest grade materials, you can be sure that this range will stand up to any abuse that you dish out. Highly resistant to rust and corrosion, the galvanised steel comes in clear, white gloss, black gloss, yellow, green and red and provides an excellent contrast to the laminated teak that can handle even the harshest environmental elements. The parquetry style tops adds an extra dash of traditional elegance while still providing a robust surface.
Designer Furniture Designed To Last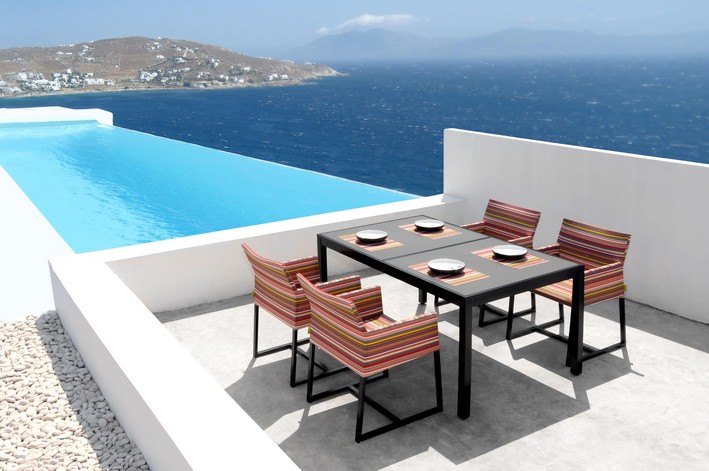 The research and design team are constantly experimenting to ensure that they are creating the most durable high-end furniture on the market. Starting with premium quality materials and using the most advanced joining and adhesion technologies, each piece of furniture is vigorously checked to ensure it reaches the high standards that Mamagreen customers rightly expect.
As the furniture is created in small batches, Mamagreen continuously provides expert craftsmanship and meticulous attention to each and every piece.
---
Sydney – The Ideal Location For Designer Outdoor Furniture
Sydney has one of the world's most idyllic climates with glorious summers and mild winters. There is no place better to enjoy the great Australian outdoor lifestyle than in your own backyard resort. Whether you have a deck cascading off your property in the Hills District or a small balcony on your terrace property in the Inner West – it is always the time of year when you should be spending more time outside with your family.
Despite the proliferation of technology and busier lifestyles, Sydney-siders are actually moving outside for gatherings more than ever. Whether it is the abundance of DIY reality shows that has property owners creating more outdoor spaces or the range of cooking shows that has families creating more excuses for lavish outdoor parties, Australians are taking the opportunity to spend more time outside with their loved ones.
Why Is Mamagreen the #1 Outdoor Furniture Sydney Store?
Inspirational high-end furniture
Friendly staff
Easy to access
Competitive rates
Great collection of varied styles