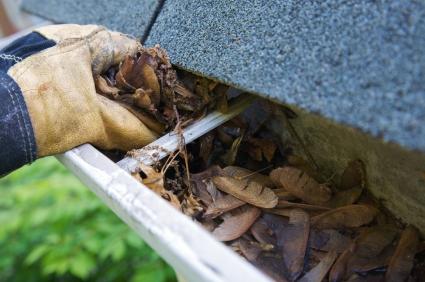 Sydney Gutter Clean is a locally owned and operated gutter cleaning business that provides professional gutter cleaning and roof maintenance services for residential, commercial and strata properties in the Sydney region.
With a crew of fully trained and insured gutter cleaners, there is no job too big or small. Over the last decade, Sydney Gutter Clean has grown to become the most respected and recommended gutter cleaning contractor in the Sydney region.
---
What do customers say about the standard of workmanship and customer service of Sydney Gutter Clean?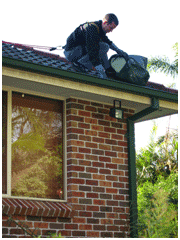 Very happy with the work the guys did on my roof. They were really nice guys.
Pamela Summer – 20/10/16
We had our guttering and roof cleaned today and we just wanted to say how impressed we were with the two workers who completed the work for us. They were exceptionally courteous and communicated extremely well about the work to be done. Very impressive.
Laurie and Fran Bromley – 6/10/16
I wanted to pass on some good feedback to your company. The workers that showed up were very professional and completed the job thoroughly. I will certainly recommend you to others.
Ben Taylor – 12/9/16
We were very impressed with Reece, he is an amazing young man. He is very kind and nothing was too much for him. He did his best to clean up everywhere even when he couldn't access courtyards and did the best job we have ever had done. I will be recommending your company to everyone because of him.
Strata Plan 56478 – 22/6/16
Just want to say thank you for the great service your company has provided. From the office staff to Reece the installer, everyone has been helpful from start to finish. Thanks again.
Bill Katakouzinos – 25/5/16
---
Why Has Sydney Gutter Clean Received A BestLocal.Sydney Five Star Rating?
1 – Sydney Wide Service
No matter where you live in this magnificent Sydney, the #1 Sydney Gutter Cleaner can come to your property and clean your gutters. Whether you live in an oceanside family home on the Northern Beaches, a townhouse in the Inner West or run a commercial facility in Greater Western Sydney, Sydney Gutter Clean will provide exceptional results and personalised service. With gutter cleaners from your community that know the local weather conditions and gutter problems, you can rely on Sydney Gutter Clean.
BestLocal.Sydney Tip: Due to WHS requirements, professional gutter cleaners will not clean your gutters when it is raining. Don't wait until it is too late to have your gutters cleaned. Check out the long-range Sydney weather forecast and book a gutter cleaning appointment before any heavy rain is predicted.
2 – Roof Maintenance Professionals
Sad to say, the majority of commercial gutter cleaners in Sydney only focus on clearing the gutters of leaves and debris. They do not have the experience or insight to see potential problems and rectify them before they occur. Sydney Gutter Clean is a team of experienced roof maintenance professionals that have been installing and repairing gutters for over a decade. With extensive knowledge of common gutter and roof repairs, the gutter cleaning technicians can save you a fortune by rectifying the issues before they occur.
3 – Free Quotes & Quick Response
All you need to do for a free quote is pop in some simple details on the Sydney Gutter Clean website and you will be provided with a no-obligation quote. All that you need to enter is your name, address, phone number, building type, roof height and any relevant comments. Alternatively, you can call on 02 8020 577 for an even quicker response. Within 48 hours a professional gutter cleaner can visit your property, analyse your roof and gutters and provide you with a competitive quote.
BestLocal.Sydney Tip: Even though the quotes that Sydney Gutter Clean provide are very competitive, there is a simple way that you can save an extra 10% off the written quote price if you are a new customer. The key is the "Same Day Service Discount". If you are happy for the gutter cleaners to clean your gutters on the day that they inspect your gutters for a quote (only rough quotes are available over the phone) you will be able to save an extra 10%! 
---
Sydney Gutter Clean Services
More than just providing proffesional gutter cleaning services, the Sydney Gutter Clean also provides a range of other roof maintenance services including:
Anchor Point Installation – Not only does Sydney Gutter Clean install roof anchor points, but they rely on them every day. So they know what works. Using SafetyLink two-person anchors, Sydney Gutter Clean can provide you with a safe roof access system that combines ease-of-use with WHS compliance.
Gutter Guard Installation – After years of testing gutter guards (also known as leaf-screeners), Sydney Gutter Guard has identified what is the most effective aluminium gutter guards for Sydney properties. The gutter guards are powder coated to match Colorbond colours and look great when installed. With 1mm strand thickness and 3.5mm aperture, Sydney Gutter Guards are a wise investment to extend the lifespan of your roof and gutters.
Gutter Repairs – Whether your gutters are falling off your roof, are rusted or are leaking, Sydney Gutter Clean provide cost-effective gutter repairs for domestic and commercial properties. In an emergency, Sydney Gutter Clean can be at your property within 24 hours.
BestLocal.Sydney Tip: Sydney Gutter Clean spend every day cleaning gutters, so they know what types of gutters work best in each suburb in Sydney. 
---
Why Should You Have Your Gutters Cleaned?
Lengthen the lifespan of your gutters
Remove potential breeding areas for rats, mice, insects and vermin
Prepare your home for bushfire season by removing combustible materials from your gutters
Don't put off cleaning your gutters any longer. Sydney Gutter Clean have mastered the art of stress-free gutter cleaning. From the moment you pick up the phone to book an appointment until the job is completed and you are provided with a roof condition report, Sydney Gutter Clean concentrates on a customer-focused approach.
Visit the company website at www.gutterclean.com.au for more information on the services that the team provides.