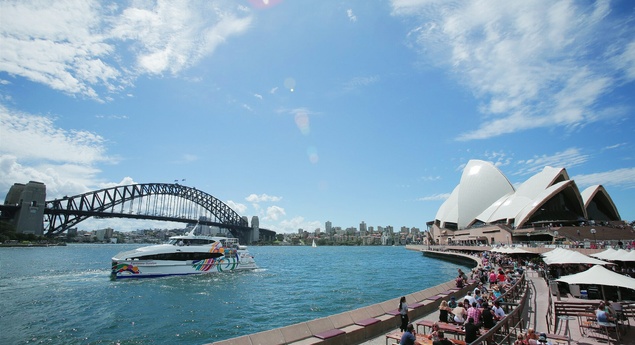 Jolly Swagman Backpackers Sydney is a Sydney travellers institution that has been providing backpackers and budget travellers with unique experiences for over 20 years. With an awesome range of rooms and dorms located in the heart of the city, Jolly Swagman Backpackers Sydney allows travellers to experience all the best that Sydney has to offer. At the end of the day when you are sunburnt and satisfied, you can slip into the clean sheets of your comfortable bed and recharge for more adventures tomorrow.
If you want to charge on through the night with a bunch of other excitable travellers, you are going to love the thrilling social activities that the Jolly Swagman Backpackers Sydney team put on every night of the week. With pizza nights, karaoke, free Australian BBQ's, party buses and events with the Bondi Rescue crew, you will never forget the awesome nights that the Jolly Swagman Backpackers Sydney organises. Party like a local!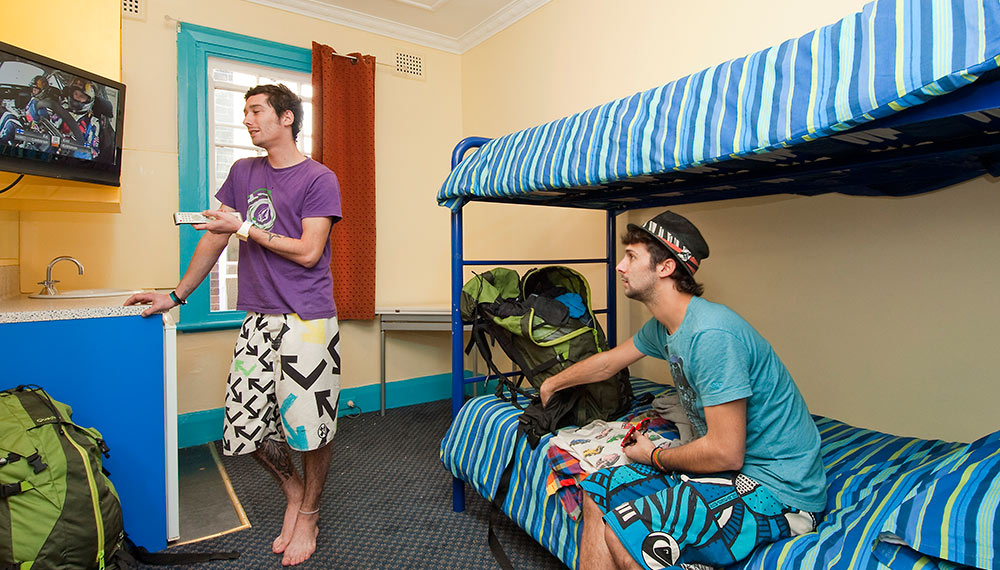 Jolly Swagman Backpackers Sydney Reviews
Great clean hostel with really nice vibe. Kitchen fully equipped for backpackers needs. – Akseli Pajala
A good hostel, friendly staff, pretty clean, comfy bed, affordable, well organised with policy and also entertainment. Another plus is its slightly away from Darlinghurst road so less noise.. would recommend. –Paul Atkin
The Jolly is an amazing hostel. I came here by myself and i made so many good friends that i will have for a long time. Everybody that stays here is so friendly. It is also in a perfect location in the heart of kings cross. The staff are great with helping people find work and the transport from Kings cross is very good to travel around the city. The entertainment is excellent in the hostel we go out every night and get free in to clubs and free drink witch is good for backpackers travelling on a small budget. – Dean Healy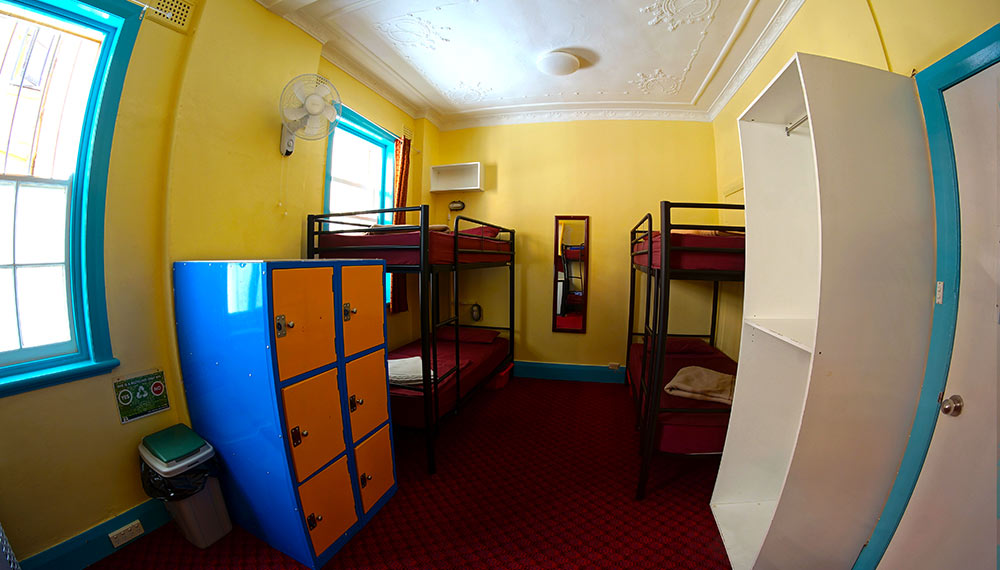 "Jolly Swagman Backpackers has a very nice atmosphere. They have great staff who are very helpful and friendly. The location is perfect and close to everything you need. Common areas and room are cleaned regularly which is a must. I love my stay here and would defiantly come back." – Anais Bougouin
Great location, awesome atmosphere and at a good price. – Shyanne Talmadge
"The Jolly Swagman has VERY friendly and knowledgeable staff. It's very safe and clean. Free breakfast and wifi is a must for anyone away from home. Getting to meet people from all over the world is very interesting. – Stanley Miller, USA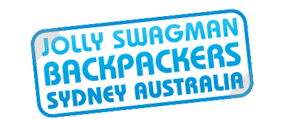 Why Is Jolly Jolly Swagman Backpackers Sydney A 5 Star BestLocal.Sydney Winner?
Jolly Swagman Backpackers Sydney provides excellent rates yet still provides some of the best backpacker facilities in the country.
Free wifi
Free breakfast
Free linen
Free airport pick-up
Free job advice
It seems the best things in life are free!
Jolly Swagman Backpackers Sydney is really on your side! For over two decades they have been providing travellers from every corner of the globe with the genuine Australian backpacking experience. The staff are happy to share their local knowledge so that you can have some unique unforgettable experiences that you will not read about in Lonely Planet.
BestLocal.Sydney Tip: Normally we love travel comparison websites, but there is no need to use them if you are looking for the best room rates at Jolly Swagman Backpackers Sydney. They provide the lowest prices on their official company website. Additionally, you can also see pictures of the exact room and bed that you are booking which none of the other travel websites can provide.
It's no secret that BestLocal.Sydney thinks Sydney is the world's best city. Yes, we are biased but we genuinely think that we have good reason in standing behind our belief that Sydney is the premier city for travellers on the planet.
---
3 Reasons That Sydney Is The World's Best City For Travelling (Cop That Melbourne!)
1) The Beaches
With a moderate climate that includes the odd steaming hot summer day and all-year-round beach weather, Sydney is blessed with a stunning climate for appreciating the spectacular beaches on its doorstep. From the iconic Bondi that teams with travellers and locals alike, to nearby Bronte and Tamarama where you can often find world famous actors that are taking a break from Tinseltown and shooting movies in nearby Moore Park, Sydney has a diverse range of stunningly beautiful beaches. Whether you love relaxing in the sand, diving into the shore-breakers or swimming some laps, Sydney has the perfect beaches that will always sit in the forefront of your mind when you return home.
BestLocal.Sydney Tip – Palm Beach is home to the Barrenjoey lighthouse which allows you to snap some breathtaking cityscapes. Take a picnic basket for an afternoon feast with some local produce from the Flemington markets that you can source in the early morning.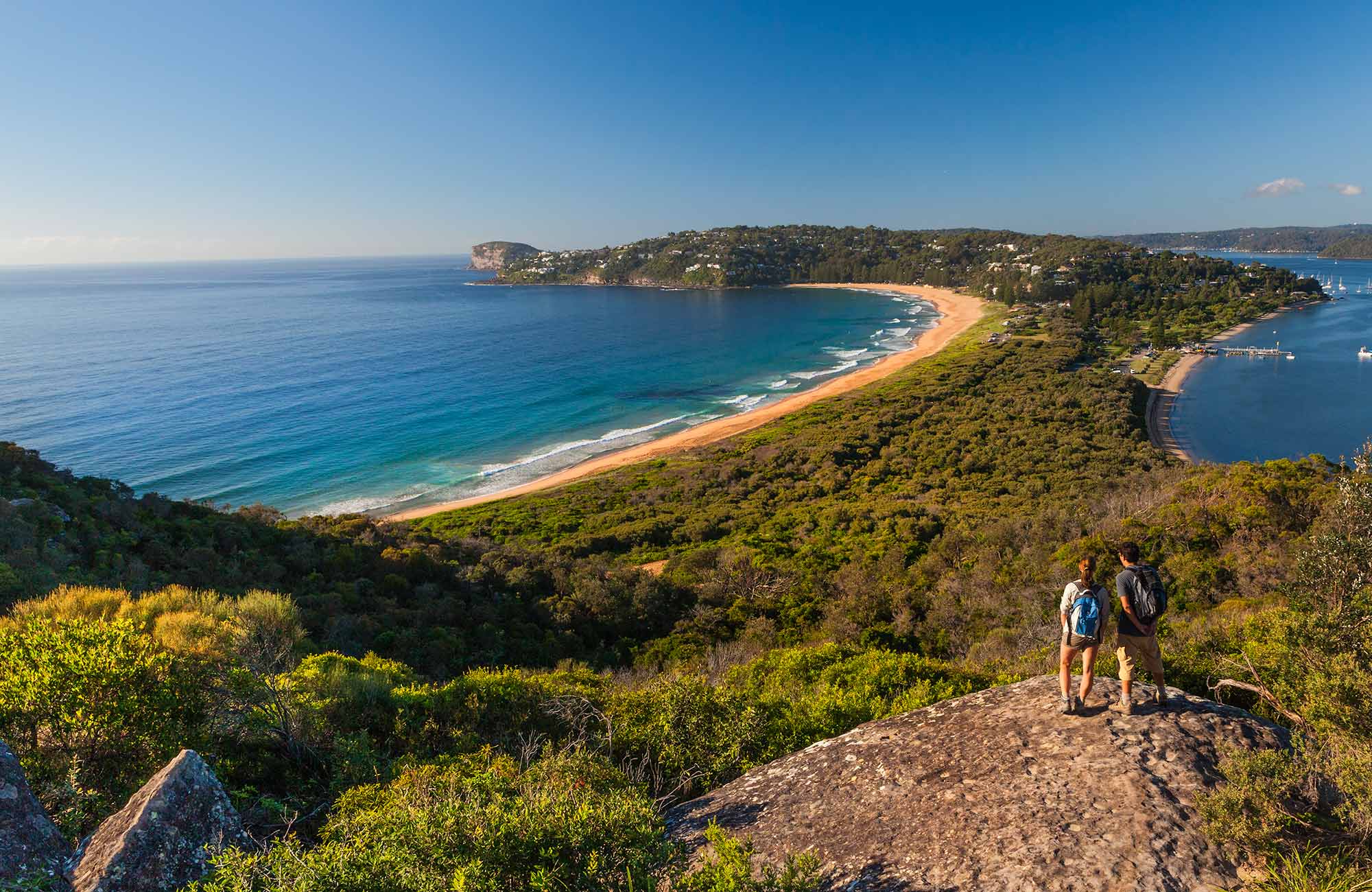 ---
2) The Harbour
Home to one o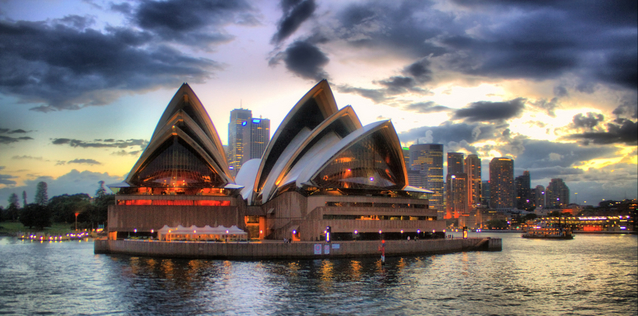 f the world's most spectacular opera houses, Sydney Harbour has often entranced even the most seasoned travellers. With a unique silhouette that is instantly recognisable, the Sydney Opera House is the worthy cultural home of Sydney. Plans have just been completed to begin a $200 million refurbishment of the World Heritage-listed site, so get in quick to see it in its original form. Or if you are patient enough delay your visit for a few years and explore the function centre and updated acoustics. Whether you are in town for just one night or a longer stay, watching a show or performance at "The House" should be priority one on your to-do list.
BestLocal.Sydney Tip: The ferry from Circular Quay to Manly is an absolute bargain at only $2.50 on Sundays! Buy a takeaway coffee at one of the excellent cafes in the CBD before you board and enjoy one of the world's most picturesque forms of public transport.
---
3. The Food
Sydney-siders are spoilt for choice when it comes to savouring serendipitous culinary options. From fine dining in Michelin starred establishments spread over the Sydney region, to good cheap eats that will warm the cockles; there is something for travellers on every budget. Sure the emblematic sights and scenery of Sydney will fill up your friends Instagram feeds on your Sydney expedition, but it will be the tastes and smells of the diverse cuisines that will really etch into your heart and have you planning return trips in the future.
BestLocal.Sydney Tip: The Sydney Good Food Top 50 Cheap Eats is an essential guide for any budget conscious traveller. Listing establishments that lack some of the bells and whistles of the more glamorous restaurants, these restaurants focus more on the delectable tastes on the plate than the décor that surrounds it.
If you are looking for budget accommodation in the heart of Sydney, you are going to love Jolly Swagman Backpackers Sydney. Check out the best deals of the week on the official company website at www.jollyswagman.com.au.