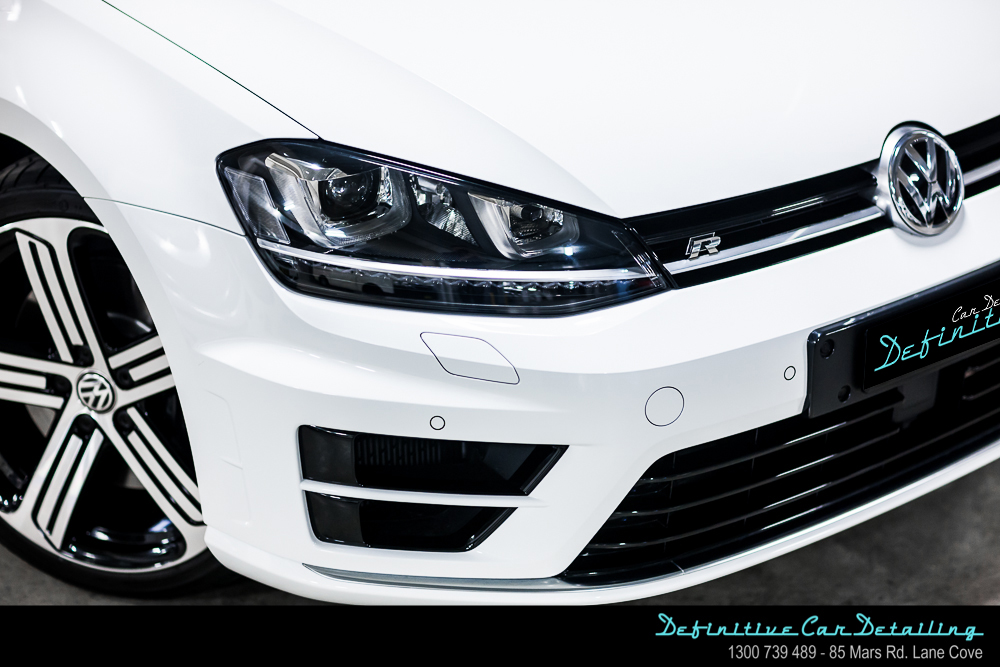 If you are looking for a car detailer to give your car a quick polish and remove some bugs and tar from your fenders before you add your car to carsales.com.au, car detailers are a dime a dozen in Sydney.
It seems like every service station in the Greater Sydney region has a few eager car washers ready to make a quick dime with an energetic vacuum and hand polish.
If your daily drive is a cheap Chinese import like a Great Wall or the even more snooze-inducing Haval, then maybe you will be satisfied with an amateur service from the service station car detailing brigade.
But what if you own a throaty V8 Aston Martin or a German hot-hatch with all the bells and whistles? Or a brand new Land Rover Discovery that has never graced a dirt road (and probably never will). Will you still be satisfied with the average results and the included watered-down latte at the local service station car detailers?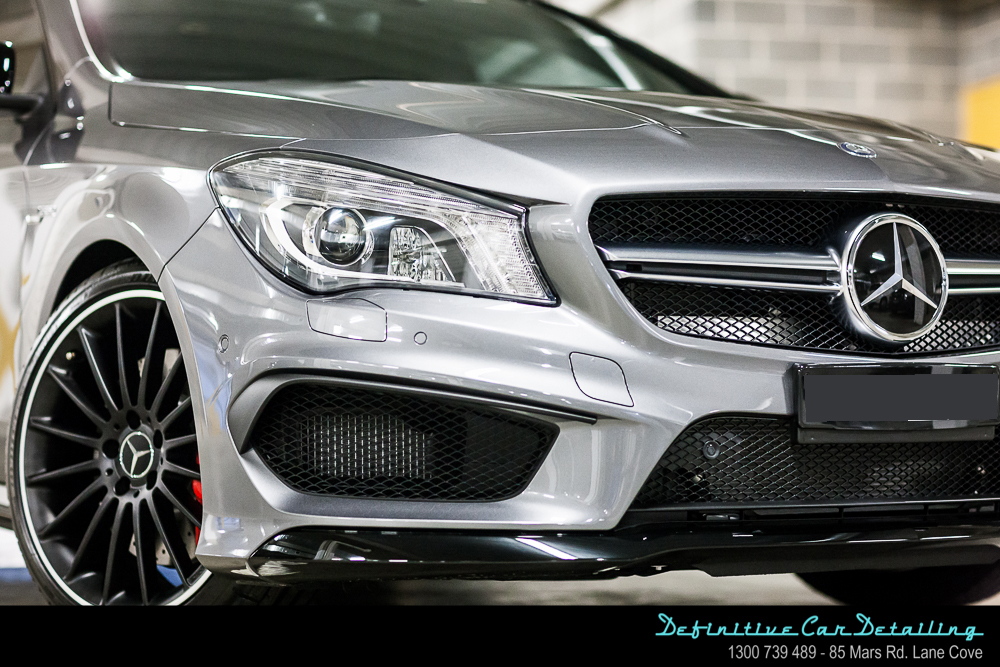 Surely not.
Definitive Car Detailing is a car detailing firm that is unlike the competition. Where other business strive to polish as many Kia, Chery and Hyundai hatches as they can in a day, the team at Definitive Car Detailing are more concerned with providing the highest standard of vehicle paint protection in Australia – bar none.
Each working day, there is a handful of supercars from prestige brands such as Mercedes Benz, Audi, Infiniti, Aston Martin, BMW, Maserati and Jaguar that are being polished to perfection in the Definitive Car Detailing studio. This is not to say that the team does not provide the same expert level of workmanship to cheaper models, they just concentrate on providing a premium service that stands clear of the competition in the car detailing market in Sydney.
Trained at the hands of Opticoat Australia's leading technicians, Frank and the Definitive Car Detailing team are dedicated to providing pristine paintwork. With a true passion for motorcars, the Definitive Car Detailing team is not only experienced but has a real love of their job, which is evident in the results they are able to provide.

If you are on a fact-finding mission trying to find out if Definitive Car Detailing is really as good as they say, have a look at these customer reviews:
Hi Frank, Thanks again for the great job on my car. I have found a buyer who's agreed to my asking price straight off, so your work has more than paid for itself! Thanks – Mal
Hi Frank, thank you for the great job and close attention to detail. My family and friends are impressed with how my car looks. Again many thanks for the great service. – Sherwin
Frank has out perform himself this time! We wanted to give more than five stars but couldn't that's how good he is! His attention to details is immaculate and superb and no surfaces have left untouched whether it be visible or invisible (hidden) that has not receive his magic touch!
Customer service and experience is top notch too! Frank never was pushy or in a rush, was listening very carefully to how we want to receive the 'Definitive Car Detailing' magic from him!

Highly recommended for anyone who loves their car and want to receive the 'new' car looks whether the car is brand new from the dealership or few years old as Frank can make it look fresh and new again. – Karen
Ultra Professional is probably the best way to describe the work done by Frank. He really makes sure you understand what is being done and how to care for the treatment afterwards. I have had cars done with other non-dealer treatments, and agree that the 4 layers is good value when compared to single layer hand applicators. Highly recommended! – Paul
---
Reading customer testimonials is a great way to find out if a business provides quality customer service. But the ideal way to discover if a business provides first-rate workmanship is to look at their results. Here are some videos produced by the Definitive Car Detailing team that highlights their commitment to excellence.
---
BestLocal.Sydney Tip: Never use an automatic car wash whether it uses brushes or is brushless. They can cause extensive damage to the clear coat of your paintwork that can be very expensive to repair. Only ever have your car cleaned by hand, ideally with two buckets to ensure your paintwork is not damaged in the process.
---
5 Reasons Definitive Car Detailing is Worthy Of A Five Star BestLocal.Sydney Award
New South Wales #1 spray applicator of Opticoat Pro + (Visit the Opticoat Sydney website for more information on the unique spray process the team uses)
Free loan car
Free professional showroom photographs of your car
Meticulous clean of every part of your vehicle using specialist cleaning tools and products
Awesome detailing aftercare
If you are researching Opticoat paint protection you will surely know that it is the premium ceramic paint protection in Australia. What you may not yet know is that it is a massive process to prepare a cars paintwork for the application of Opticoat.
Search around online and you will find some horror stories from car detailers who have been presented with prestige cars that car owners have attempted to apply Opticoat to and absolutely ruined their paintwork. Etches that are permanently under the paint protection and scratches that are further enhanced once the Opticoat is applied sounds scary even if you drive an old family car and don't have the privilege of rolling in a new Lamborghini.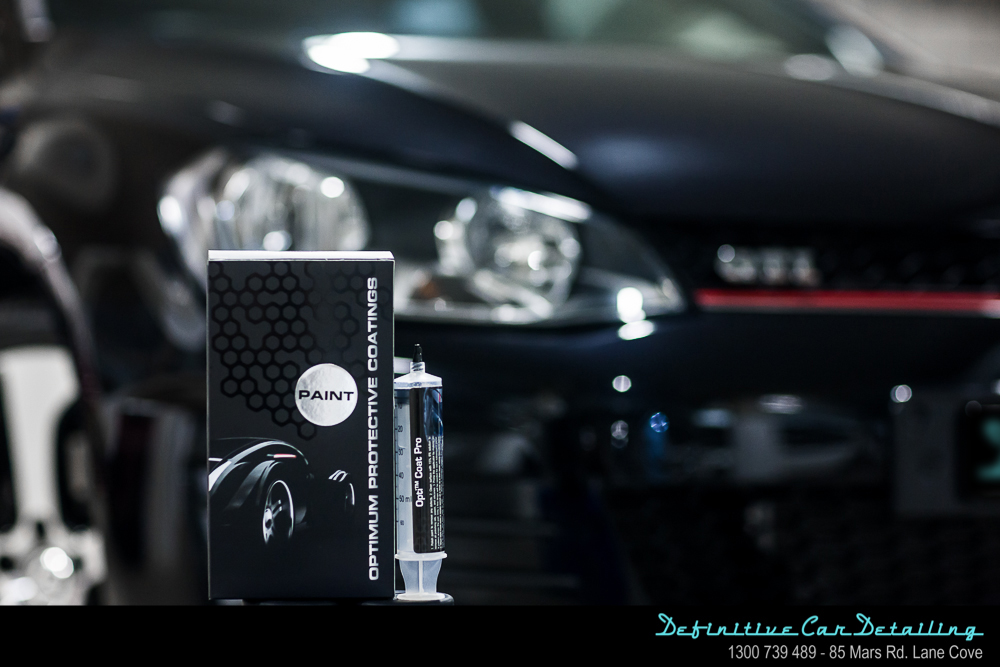 Opticoat recognise that the key is in the preparation, so they have a specialised training program for car detailers to ensure that they know the right techniques to apply the nanotechnology enhanced paint protection. Additionally, Opticoat only supplies its premium product Opticoat Pro + to car detailers that have been trained in an Opticoat Australia workshop.
---
BestLocal.Sydney Tip: The difference of glossiness and protection between the base model Opticoat paint protection and the premium Opticoat Pro + is staggering. The pro model formula produces an extreme shine and lustre that is head and shoulders above anything else on the market. If you are going to invest in paint protection, go the whole hog and choose the Opticoat Pro +. The extra gloss and slickness will soon assure you that you have made the right decision. In ten years time when your daily drive still looks as polished and shiny as when it rolled off the factory floor thanks to the advanced Opticoat paint protection properties your decision will be further reinforced.
---
Best Car Detailing Sydney
If you would like to learn more about why Definitive Car Detailing is widely regarded as the premier prestige car detailing firm in Sydney, visit the company website at Best Car Detailing Sydney. If you would like to learn more about the competitive rates that the team provides for the spray application of Opticoat, call Frank on 1300 954 200.
Definitive Prestige Car Detailing Sydney
Address: 12/85 Mars Rd, Lane Cove West NSW 2066
Phone: 1300 954 200