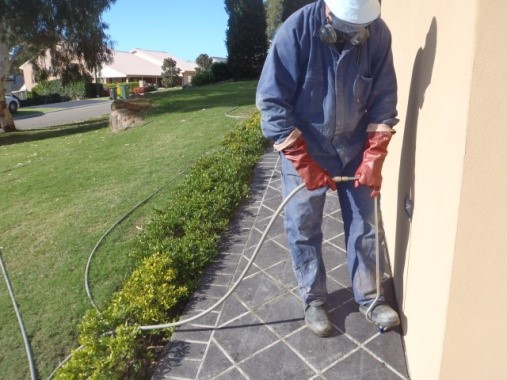 Have you been hearing scratching noises from your ceiling?
Are you seeing tell-tale signs of mice in your kitchen?
Have ants been overtaking your house one room at a time?
Is there the odd scream in your house from regular cockroach sightings?
Sounds like you need a pest controller.
Easy enough. Just type Sydney pest control into Google and you are left with a simple 919,000 results.
Does that mean that there are more pest controllers in Sydney than there are pests?
No, it just means that you need to know what you are looking for when you are researching for a pest control company that you can trust.
Here at BestLocal.Sydney we have done the hard work for you and have found what we believe is the best pest control company in South West Sydney – Simply Pest & Termites.
Who Is Simply Pest & Termites?
A locally owned and operated pest control business, Simply Pest & Termites combines expert workmanship with friendly personalised service. They provide a massive range of services, but they are happy to tailor their services to your requirements. For full details on the qualifications of Simply Pest & Termites visit the Pest Control Campbelltown website.
Instead of just relying on their experience, they continue to undertake advanced training to ensure that they are raising the standard of pest identification and control.
No matter how big your pest problem is, Simply Pest & Termites have the skills, experience and industry know-how to get the job done right the first time.
Don't let pests bug you any longer.
Get on the phone to Simply Pest & Termites for a free quote today on 1300 797 378.
Where Does Simply Pest & Termites Service?

The Simply Pest & Termites team is based in Narellan in South West Sydney and services all suburbs in and around Campbelltown, Liverpool and the Sutherland Shire. Over the years the team have built up a large base of satisfied customers throughout the Southern and South Western regions of Sydney.
Providing hassle free pest termination services for residential and commercial properties, Simply Pest & Termites is the only pest control company that you need to rely on. If you want the job done right the first time, call the industry experts.
What Services Does Simply Pest & Termites Provide?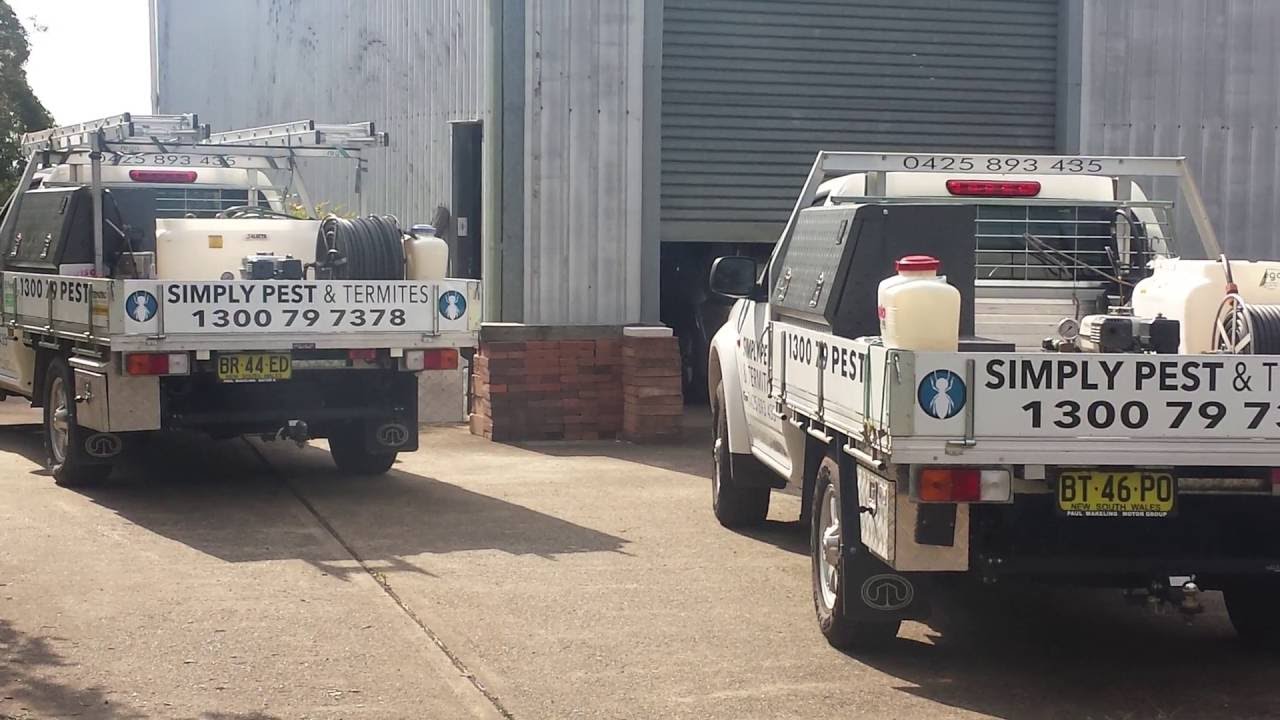 No matter the pest, Simply Pest & Termites has the solution.
Spiders
Ants
Mice
Rodents
Possums
Bed bugs
Fleas
Cockroaches
Silverfish
They also provide industry leading termite treatments as well as:
Subfloor ventilation
Strata pest management
Termite prevention
Commercial pest control
Pre-purchase inspections
Tree inspections
Timber pest inspections
Simply Pest & Termites Reviews
Such a fantastic and professional company. The staff including administration Julia, to the field staff, is outstanding. They were thorough, explained every product they used and were happy prompt and friendly. I recommend this company everyone. – Renea Abdy
Absolutely awesome. On time, did a great job and couldn't have been more polite. Highly recommended. – Thomas Lawson
Julia and Michael are wonderful and friendly. Michael is always on time, professional, and gets the job done. They recommend a spray every 6mths but I only need my place sprayed once a yr and have been using them for almost 4 yrs now! I don't bother with anyone else, just contact them direct for any pest issues I've had including concerns about termites. Highly recommend them! – Savy Spowart
Highly recommend this company, they came out the day after I called them. The technician Myechael was friendly & informative & did a very professional job. – Leza Turnb
So instead of looking at all 990,000 results in Google for pest controllers in Sydney, just rely to the best – Simply Pest & Termites.

Please Call Today
Office: 1300 79 73 78
Office: 02 4648 1547
Mobile: 0425 893 435
eMail: [email protected]
Postal Address:
PO Box 981, NARELLAN  NSW  2567
Comments or questions are welcome.