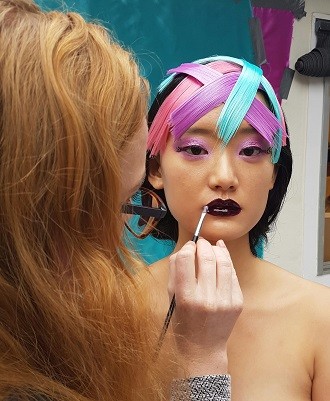 Sydney Makeup Courses is a makeup academy located in the Inner West of Sydney that has raised the standard of makeup education in Australia. Head Trainer Susan Markovic is an experienced professional makeup artist that has been at the forefront of the Australian makeup industry working in film, television, bridal and fashion makeup for over three decades.
Instead of providing you with just a head full of knowledge, Sydney Makeup Courses focuses on also providing you with the skills, experience, confidence and industry contacts so that you can build up a career as a professional makeup artist.
Whether you have no experience and want to start your career as a makeup artist, or if you are an experienced makeup artist and want to diversify your skills and take on new challenges, Sydney Makeup Courses has an extensive range of niche makeup courses that you will love.
Courses Available For Enrolment 

The Makeup Courses Sydney website has a complete list of courses that are currently available for enrollment. Over the last few years, the following two courses have been the most popular at Sydney Makeup Courses.
Bridal / Fashion Course
This six-day course is perfect for anyone that wants to be a bridal and photographic makeup artist no matter your experience. With a comprehensive analysis of foundation colours and tones, lashes, eyeliners, eyeshadows, blush, bronzer, eyebrows and lips, you will be fully equipped to master any look that is required.
Advanced Fashion Makeup and Hair Course
If you are an established makeup artist and want to master new skills the Advanced Fashion Makeup and Hair Course will be sure to excite you. With a focus on fashion, catwalk and editorial makeup, this course will help you to continue your makeup journey with broader perspectives. This course provides students to study under the tutelage of three-time Australian Makeup Artist of the Year Rachel Montgomery. If you have been searching and looking for the extra piece of inspiration and motivation to help you reach the next level of makeup artistry, you are going to love the Advanced Fashion Makeup and Hair Course.
Sydney Makeup Courses Reviews
"Hi Susan. Thank you so much. You have been such a great teacher and i have enjoyed the last 2 weeks so much. Your school is successful because of the personal touch and the genuine love for your work that you bring to your classes every day. Thank you for sharing your passion with us". – Christina
"Thank you so much for everything! You're a truly gifted artist, teacher and above all a beautiful person. The lessons were so much fun and I have learnt so much in only eight weeks. I'm so happy that I trained with the best! Looking forward to assisting you in the future". – Tobi Henney
"A huge thank you to you and Make-up Mode for a truly incredible experience in the bridal and fashion make up course. From the moment I entered your door I knew I had made the right decision in choosing your course. I loved the fact that it was so personal and you have so much excitement and passion for make up and teaching, It's what I believe makes you an amazing teacher and makeup artist. I learnt so much more than I ever thought possible. I would not hesitate to recommend your course to anyone!! It's AMAZING!! I look forward to seeing you soon". – Kristina Meleka
Why Has Sydney Makeup Courses Received A BestLocal.Sydney Five Star Rating?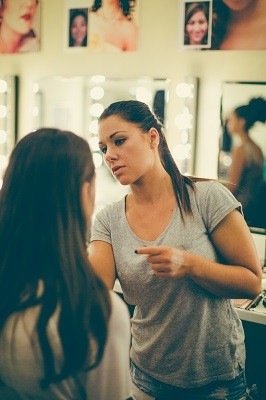 Expert Makeup Trainers – Sydney Makeup Courses offers the best makeup trainers in the business. With a passion for makeup and over 30 years experience as a professional makeup artist, Susan Markovic is one of Australia's most respected makeup trainers. Susan and her fellow makeup trainers take the time to share their industry insight and support you every step of the way.
If you are looking for personalised training with post-course mentoring, there is no one better than Sydney Makeup Courses. Each of the makeup trainers is passionate about helping you reach your potential. More than just a certificate, Sydney Makeup Courses aims to help you complete your course with the confidence, skill-set and experience to make a name for yourself as a professional makeup artist.
Range of Courses – With a diverse range of niche courses that specialise in editorial, fashion, bridal and catwalk makeup, there are courses for every taste and level. Each course has been carefully created to ensure maximum student participation and hands-on experience. Students are encouraged to express their creativity and push their boundaries.
One of the reasons why so many of Sydney Makeup Courses students develop into award winning makeup artists is the one-to-one attention and tutoring. The trainers will help you overcome challenges that you face by inspiring and motivating you. The small class sizes, with no more than six students per class, will allow you to progress at your own pace with personalised training and mentoring.
Premium Makeup – If you are going to be pushing the boundaries of modern makeup, you need to be using the industry's most advanced and respected makeup. When you study with Sydney Makeup Courses you will have access to an abundance of premium makeup including products from M.A.C Cosmetics, Laura Mercier, IT Cosmetics by Jamie Kern, Kevyn Aucoin and Ellis Faas.
Some makeup academies only allow you to use one specific brand of makeup, Sydney Makeup Courses allows you to use a number of prestigious makeup brands so that you can perfect and enhance your skills using a variety of makeup. As the range of makeup is continually rotated, you will be able to use the latest and greatest premium brand makeups.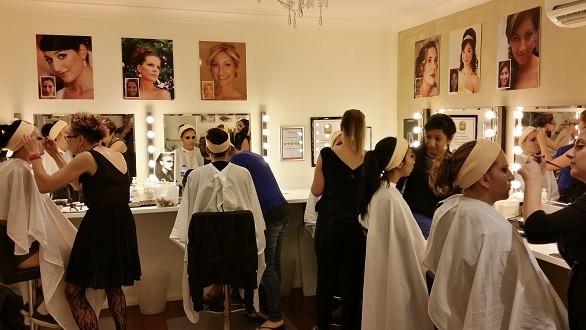 Could Sydney Actually Be The Arts Capital Of Australia?
This may get a few Melbournites squirming in their seats, but surely Sydney has to be the preeminent art capital of Australia. Admittedly, it is only a narrow victory as Melbourne is the home of the unmistakable street art laneways. Adelaide is a worthy contender with a wide range of cultural and arts festivals.

But you can not argue with the sheer class that Sydney produces!
You may well be aware of a few darlings of the screen like Hugh Jackman, Rose Byrne, Toni Collette and Jai Courtney. But it may come as a surprise that many of Australia's finest makeup artists, the ones that make our actors and actresses appear so radiant onscreen, honed their skills in the Harbour City.
Sydney-based makeup artist Rachel Montgomery (Australian Makeup Artist of the Year 2011, 2012 and 2013) has flourished since undertaking advanced makeup training at Sydney Makeup Courses. L'Oreal Paris Australia Director of Makeup Tobi Henney is a renowned industry innovator that also completed training at Sydney Makeup Courses. Other Sydney-based makeup artists that are leading the charge of innovators in the Australian beauty scene include Ashleigh Quinn, Kala Harrison, Rachelle O'Donnell, Emily James, Iryna Mulligan, Kevin Suangsri and Sharon Min.
For more information on Sydney Makeup Courses, visit the official company website at www.sydneymakeupcourses.com.au If you would like to see which courses are currently open for enrollment, the Makeup Courses page has all of the information that you will need.