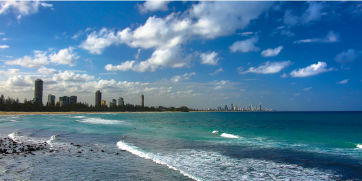 Are you looking for a migration agent in Sydney that provides personalised service and expert advice?
PK Harrison Australian Visa Services is a registered migration agent based in Sydney that is one of the most respected and highly-regarded migration firms in New South Wales. With a focus on personalised service the PK Harrison Australian Visa Services team sets a new benchmark in customer service.
From the moment you pick up the phone and schedule a consultation with Preston, you will recognise that you are dealing with a team that genuinely wants to assist you through what can be a really stressful time. With more than a decade of experience as a migration agent, Preston Harrison has assisted thousands of individuals and families to successfully apply for Australian visas.
About Preston Harrison
Prior to establishing his own migration firm in the Inner West of Sydney, Preston was the Senior Corporate and Private Client Consultant for one of Australia's premier migration firms. Over the years, Preston assisted thousands of individuals, organisations and multi-national corporations with complicated visa applications. With extensive knowledge of Australian visa and migration law, Preston was used in complicated migration cases in order to provide clients expert advice and guidance.
Preston Harrison is a registered migration agent. MARA no. 1170236
For more information visit the Migration Agent Sydney website.
---
Services:
PK Harrison Australian Visa Services provides a complete suite of visa assistance and application services for individuals, businesses and organisations. Whether you want to live, work or study in Australia, PK Harrison Australian Visa Services can make your dream a reality.
Some of the most common services that the PK Harrison Australian Visa Services team provides include visa applications for:
Skilled work visas (457)
Skilled independent visas (189)
Skilled nominated visas (190)
Employer nomination scheme (186)
Regional sponsored migration scheme (187)
Student visas (500)
Working holiday visas (417)
Partner visas (820/801 & 309/100)
Parent visas (884/864 & 173/143)
Child visas (802 & 101)
Visitor visas (601, 651, 600)
Graduate visas (485)
PK Harrison Australian Visa Service Reviews
"Preston has done immigration work for TIMG for the last few years, he has assisted us with a number of sponsorships. We have used Preston because the service he delivers is the same as ours "exceptional". We have no hesitation in recommending Preston to anyone needing help with immigration matters."
Chris, General Manager – TIMG
2014, 2015, 2016
Work visa (457) and employer nominated permanent residence (186)
"Applying for Australian visa can be a challenge and time-consuming process. However, the great assistance from Australian Visa Services and especially Preston made it such a smooth sailing experience since day one. We are 110% satisfied with the quality and professional services that have been delivered in a timely manner by Preston and his team."
Thao – Sounds Like Home
May 2016
Work visa (457)
"My experience with PK Harrison Australian Visa Services has been great so far, hope to continue the same for further steps of the visa process.
Also definitely will consult in all future visa related queries. You always gave me attention and was available to clear up my doubts."
Ashanish – India
May 2016
Skills Assessment
"We are extremely happy that we made the choice to have our initial consultation with PK Harrison migration services, as you gave us an option of a visa route that we wouldn't have otherwise known about, and saved us applying for the wrong one!
Joseph & Chloe – United Kingdom
April 2016
Skilled Migration (190)
---

Do I need to use a migration agent?
Simple answer – No. Anyone can submit a visa application, but there are some risks! Though there is a Visa Finder tool that can help you identify the visa subclass most likely to suit your unique circumstances, it is by no means a comprehensive guide. Rules and legislation change rapidly and often with little publicity.
"If you do not feel confident in lodging an application, or if your case is complex, you may want to engage a registered migration agent to help you in your dealings with the department."

Department Of Immigration and Border Protection
Remember that the goal is to submit a successful application, not just an application. Considering that Australia currently has over 140 visa options, it can be extremely difficult identifying the visa sub-class that best suits the needs of you and your family.
If you intend to use a migration agent to assist with your visa application, the Australian Department of Immigration and Border Protection recommends that you use a registered migration agent.
---

4 Benefits of Using A Registered Migration Agent Sydney
Your application will be completed correctly with all relevant paperwork to ensure that there are no delays in the approval of your application.
You will be provided with a written quote of their fees.
A registered migration agent can liaise with the Australian Government on your behalf.
If your application is not successful, a registered migration agent can apply for Ministerial Intervention and represent you at a tribunal hearing.
---
What is MARA?
The Office of the Migration Agents Registration Authority (MARA) is an Australian Government initiative that is directly overseen by the Department of Immigration and Border Protection. MARA registers and regulates migration agents.
The MARA website has a wealth of information for individuals and businesses that are seeking information on registered migration agents. With regularly updated information in 34 languages it is a valuable resource for anyone seeking an Australian visa.
---
Do You Live Outside Of Sydney?
PK Harrison Australian Visa Services is one of Sydney's most recommended migration agents, but that does not mean that if you are not in Sydney you can not receive the expert guidance and assistance that the firm offers. The PK Harrison Australian Visa Service team provides consultations over Skype and telephone. No matter where you are in the world you can have a consultation with Preston Harrison just by completing the following three steps:
1 – Download the Initial Assessment PDF form from https://australianvisaservices.com/assets/226/Initial-Assessment-Questionnaire.pdf. Note that this is smart PDF form, so you may need to download the latest Adobe Reader to be able to edit the document.
2 – Complete the application. The more detail that you add the quicker the consultation will be and the more assistance that the principal migration agent will be able to provide you with. Essential information to add includes the intent of visit to Australia, proposed length of stay, any associated family members, your personal details, citizenship details, employment details, language skills an any other relevant data.
3 – Complete the consultation booking form and upload the completed PDF form on https://australianvisaservices.com.au/migration-agent/consultation.htm. Ensure that you add both a preferred and alternate booking date and time using AEDT (GMT +11:00).
4 – Enter your payment details via the secure site. Upon completion of the booking consultation PK Harrison Australian Visa Services will contact you within 24 hours to confirm your booking.
PK Harrison Australian Visa Services
Address: Business Park, Level 5, Nexus Building, 4 Columbia Ct, Norwest NSW 2153, Australia
Phone: (02) 9098 9394
Website: https://australianvisaservices.com.au/