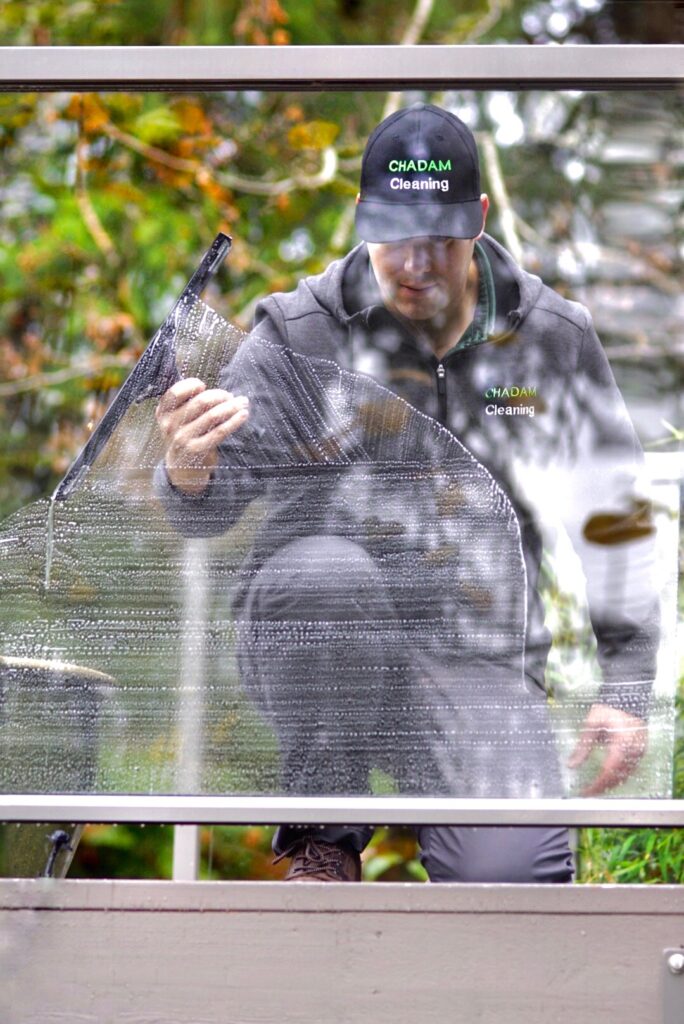 Is it time for your windows to have a decent clean?
Are there layers of dust, dirt and grime that are obscuring the view out of your windows?
Chadam Cleaning is a family owned and operated property maintenance company that provides professional and cost-effective cleaning services throughout Victoria, Sidney and North Saanich.
Would you like a free quotation?
Take a minute to visit the window cleaning Victoria website and you will be able to request a free no-obligation quote directly from the #1 team of window cleaners in Victoria BC.
With an eye for detail, the window cleaning technicians ensure that your glass is left streak-free and crystal clear. You will be able to enjoy looking through your spotless windows from any angle.
As the team has over a decade of experience in the industry, there is no window cleaning job too challenging. Whether you need some basic windows cleaned in your apartment or every window in a commercial building cleaned, Chadam Cleaning has the expertise, experience and skills to ensure the job is completed above expectation.
Where Does Chadam Cleaning Service?
Sidney
North Saanich
Victoria BC
What Services Does Chadam Cleaning Provide?
Window cleaning
Moss removal
Pressure cleaning
For hassle-free window cleaning for your residential, strata or commercial property, rely on your local experts – Chadam Cleaning!
Chadam Cleaning
Address: 10829 Dallain Pl North Saanich, Bc
V8L5M7 Canada
Phone: (778) 922-2597
Website: https://chadamcleaning.ca/