Are you searching for an easy way to slash your electricity bills?
Maybe you have already installed insulation, encouraged your family members to take shorter showers and are using your kettle only when necessary. But is there an easier way to reduce your overall electricity usage?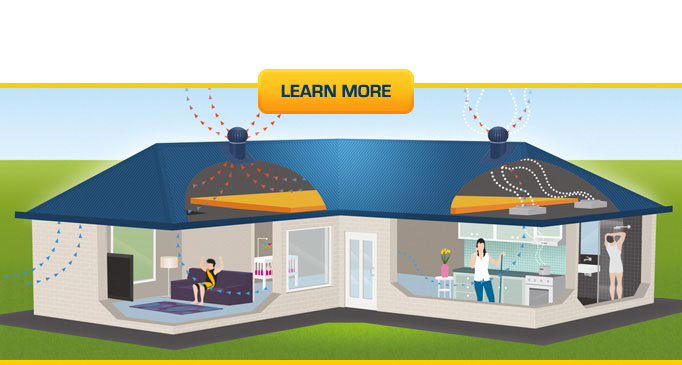 How does free heat removal sound?
When you consider the sky-rocketing cost of operating your reverse cycle air-conditioner on a hot summer day, anyway that you can reduce the overall temperature of your property without using electricity is a win.
Sydney property owners that are passionate about saving money are happy to sing the praises of the significant impact that installing whirlybirds (also known as roof ventilators) can have on temperature regulation of a dwelling.
But before you invest in a whirlybird for your property, you should take the time to investigate whether whirlybirds actually live up to all of the marketing hype and testimonials?

Do Whirlybirds Really Work?
When you step back and look at your property, why does it get so hot in summer? The main reason why your house gets so hot is that your roof is acting as a heat trap. Like the roof of a greenhouse, your roof is trapping heated air in your roof cavity which then radiates down through the ceiling and internal structures. The resultant temperature increase means that your house will become unbearably hot and uncomfortable.
Tests in Sydney's Western Suburbs reveal that on hot summer days, the roof of a standard family home can reach over 70 degrees Celsius. This means that you are basically living under a grill.
Whirlybirds use natural wind and convection forces to actively remove heated air from the roof cavity which reduces the overall temperature of a property.
The heated air that is normally trapped in your roof cavity, is pushed out of the whirlybird by convection forces that are teamed up with wind force to spin and actively suck the air out through the roof ventilator. Fresh cool air is then pulled in through the eaves of your house, which in turn creates a more comfortable environment in your dwelling.
What Do Sydney Property Owners Say About Whirlybirds?
"They made a huge difference to the comfort of the house and really do their job." – Marc Webb
"Wow! What a difference this has made to the comfort inside our house in the summer months. We actually felt the difference in the house about half an hour after the installation. Because the hot air in the roof space has gone, it felt as if the house had lost a heaviness or a headache from the top of the house. The air in the house felt lighter and cooler. Since installing the whirlybirds we have rarely used our air-conditioner in the summer months." – Kim & Jane
BestLocal.Sydney Money Saving Tip
Negotiate Your Power Bill – There is a massive amount of companies in the electricity providing market, use this to your advantage. Some market commentators recommend spending 10 minutes exploring the options, packages and rates that other electricity providers are offering then calling your company. Quote the best packages and prices that you have found and ask them to price match it. Many homeowners in Sydney have found that they can save between 10-20% on their electricity bill by spending less than 30 minutes researching prices and then calling their electricity company to negotiate a deal.
Who Makes The Best Whirlybirds For Sydney Houses?
If it is not made tough, it won't last on a Sydney roof. Ask any tradesman in the city about the intense environmental exposure they face on a Sydney roof and they will be happy to highlight that the sun, UV, wind, rain and even hail are extreme!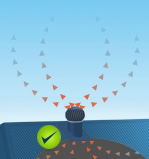 So if you are thinking of buying a cheap imported whirlybird to install on your roof, you should think again.
Made from inferior quality materials and with poor build quality, cheap imported whirlybirds do not provide limited air flow, they are also lacking in durability. The weak plastic bearings crack and warp in the intense temperatures and create the iconic "whirlybird whistle" that will annoy you every time they start to rotate.
If you want a whirlybird that will last, rely on Twista Whirlybirds.
Since 1999, Twista has been designing, testing, manufacturing and installing whirlybirds and industrial roof ventilators in Western Sydney. The team of industry experts have perfected designs to ensure they provide a simple aesthetic with powerful features.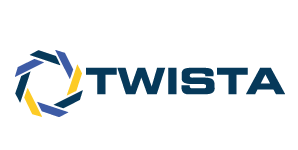 The unique advantage of Twista whirlybirds is that they provide unbeatable performance with maximum durability. It has taken thousands of hours of testing to provide the unique 'silent operation' that makes Twista whirlybirds an industry favourite.
Why Choose Twista Whirlybirds?
Made in Sydney
All metal construction
Excellent air flow performance
All steel bearings
Silent operation
Great range of colours
Simple installation
Cost-effective roof ventilators
With a great range of Colorbond colours and the option to have your whirlybird custom painted, Twista whirlybirds provide a great aesthetic on Colorbond and tiled roofs. Whether you need Mountain Blue, Slate Green, Rivergum, Black, Brown or Red, the team at Twista Whirlybirds have you covered.
With satisfied customers all over the Greater Sydney region, it should come as no surprise that Twista is one of the most recommended whirlybird installers in New South Wales.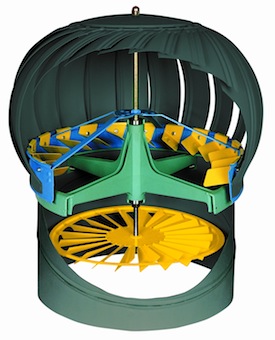 Are you convinced that installing a whirlybird on your roof is the cheapest and easiest way to slash your electricity bill this summer?
Don't wait until it is too late.
Get ready for the intense summer heatwaves and extreme conditions.
Visit the Twista whirlybirds website to discover a range of infographics that show how installing a whirlybird on your roof will not only help to keep your house cool in summer but it will also assist in reducing mould and mildew in winter.
For the best prices and the opportunity to ask questions about the product direct to the experts of the trade, visit the official Twista website.
Twista Whirlybirds
Address: Ingleburn NSW 2565 Australia
Phone: 1300 797 714
Website: http://www.twista.com.au/