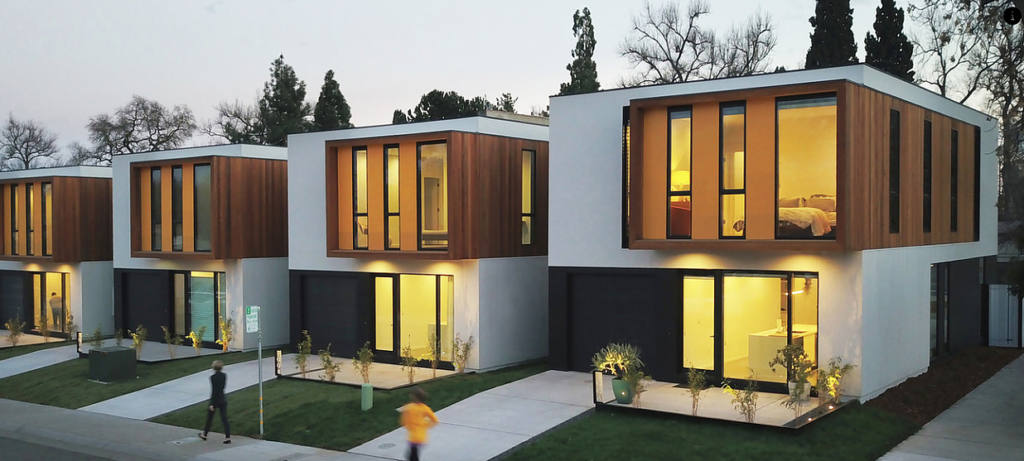 As with any given subject, there is an abundance of ideas on offer from friends, family, the internet and the DIY guy from your local hardware store.
Common questions from homeowners and businesses are:
How often do I need to clean my windows?
What is the best way to clean my windows without streaking?
Does cleaning my windows with paper really give the best clean?
To obtain the most reliable advice it's best to seek out a qualified professional with years of experience.
We chatted with the best Brisbane window cleaning team to get the low-down on the best tips and also to bust the myths on what are the most simple and effective ways to keep your windows squeaky clean and in the best possible working order.
How Often Do I Need To Clean My Windows?
How regularly you need to clean your windows is a subjective question, such as how regularly do I need to clean my car?
This obviously depends on a number of factors.
Is your building residential, retail, commercial or in the hospitality sector? The usage of the space will impact on the regularity of the clean.
Do you have children or pets?  In Brisbane, the main environmental consideration is the humidity and frequent thunderstorms that can result in watermarks and residue on your windows. Depending on what applies to your situation will determine how often you need your windows cleaned.
A professional window cleaner with industry and local experience, coupled with your personal requirements, is the best way in determining the frequency with which your windows should be cleaned.
NICK THE WINDOW CLEANER PROFESSIONAL AND RELIABLE  WINDOW CLEANING SERVICING THE BRISBANE AREA!
What Do Professional Window Cleaners Use To Clean Windows?
The size and accessibility of your windows will impact on what to include in your window cleaning kit. Basically, it will include:
Window cleaning bucket
Window cleaning solution
Squeegee
T-bar and washing sleeve applicator
Lint-free cloth
Towel
Ladder or extension pole
Scraper
De-ionised water system ( A filter designed to remove impurities and minerals from water)
These can all be purchased from a hardware store, a cleaning supply store or online. Always read the manufacturer's instructions for cleaning windows with a special coating. Eg: E-Coating.
#1 Professional Tip: You can buy a window cleaning specific solution but dishwashing detergent can be just as effective.
What Is The Best Way To Clean My Windows Without Streaking?
Step 1. Wash the window thoroughly using a water/detergent solution applied with a window cleaning applicator. High grime areas may need some extra attention e.g. handprints.
Step 2. Using your squeegee, in a methodical pattern from top to bottom remove the water.
Step 3. Check window frame edges and around stickers for any drips or marks left over from the cleaning process, these can easily be removed with your dry lint-free cloth.
#2 Professional Tip: Regularly check your squeegee rubber. Is it showing a rounded edge or does it have small cuts on it? If it does its time to swap it out, this will ensure streak-free windows.
Is Vinegar Good for Cleaning Windows?
Vinegar is one method used to remove grime from your window. Perhaps you notice a mark on your window, rather than wait for your next professional clean you can use a vinegar solution to remove the mark.
Mix one part vinegar to one part hot water, soak your lint-free cloth in the solution and then working from top to bottom clean the window with your cloth. 
Does Weather Impact On The Best Finish?
Many people are surprised to find out that is does. The ideal window cleaning environment to create the best finish is a warm day with low humidity, in a shaded position.
#3 Professional Tip  – Work in the shade. If your trying to clean windows in the sun the water may evaporate before you finish cleaning it, resulting in unsightly streaks and marks.
Does Cleaning Glass With Paper Really Give The Best Clean?
We have all heard that paper towels or newspaper will achieve the best shine on your window. Though sometimes effective over small areas of glass this is really not the best way to clean your windows.
These materials can leave fibres on your glass and can be abrasive by dragging dust and grime across the glass and potentially resulting in damage to your windows. It's always best to use an applicator and squeegee.
If you need to do a spot clean use a lint-free cloth which tends to draw abrasive particles away from the glass.
Can I Just Hose And Brush My Windows?
Sounds like a simple solution but not a good option if you are after clean and clear windows. Brooms hold a lot of dirt that can scratch your windows and the minerals in water when not squeegeed off can leave an unsightly residue that can be really hard to clean off later.
How Much Does It Cost For Commercial Window Cleaning?
The cost of commercial window cleaning depends on many variables. This includes the size and number of windows and accessibility of both location and windows on the site. Also, the risk involved in the accessibility will impact on pricing, as will the level of dirt and grime built-up on the windows.
All these variables will affect the process and time needed to clean the windows. The best way to get an accurate cost estimate is to invite a few quotes from trusted professional window cleaners.
Benefits Of Using A Professional Window Cleaning Service
By entrusting your windows to the professionals you can rest assured that your windows are cleaned with the right tools,  the right way. A trusted team servicing the Brisbane area is Nick the Window Cleaner. With many years of experience and many satisfied customers, they have the skills to showcase your building or space. They offer a complete range of services for both residential and commercial.
Engaging a professional window cleaner is one of the best ways to keep your house or business in pristine condition for guests and clients.
Nick The Window Cleaner
Address: Brisbane, QLD, 4000
Phone: 0451 099 481