Grocery shopping! We all have to do it at some point in the week. Maybe you love it, or maybe you're like me and dread the task every time!
When browsing your local Sydney grocery store, there can be an overwhelming amount of choice involved, especially if you're trying to eat healthily and stay fit. There are so many different brands and varieties that it can be tough to know which ones are actually healthy and which ones you should keep away from!
If like me, you also face these challenges when it comes to grocery shopping, the following tips could be helpful for you too.
This article will look at some simple steps that have always helped me plan well and ensure that my grocery store trip runs smoothly each week, resulting in many healthy and delicious meals!
Plan A Weekly Menu
This first step is often overlooked, yet it is one of the most important ways to not only make sure you are eating healthy but also help you to save money! Planning out your weekly menu before you even make your shopping list can ensure that you will have a week full of healthy and nutritious meals.
To start, pick the meals you want to eat in the coming week! Maybe you have recipe books you can use, or Youtube cooking channels can be another good place to find recipes. The government Healthier website also has a lot of healthy and delicious recipes available! Then you can write down the ingredients needed or simply print out the recipes and take them with you when you go shopping.
Meal planning also allows you to choose ingredients that can be used in various dishes throughout the week, which helps to create less food waste!
Create A Shopping List
Of course, meal planning is not for everyone. Life is hectic, and sometimes we never know how much time we will have. But whether you decide to meal plan or not, creating a shopping list is vital.
Studies have shown that having a grocery list when shopping is closely associated with a healthier diet! Shopping lists help you stay focused and not buy unnecessary or unhealthy food items while in the grocery store.
If you want to create a healthy grocery list, it needs to be balanced, with lots of nutritious whole foods, including veggies, fruit, and protein-rich foods like fish, eggs, meat, beans, and nuts. Of course, your list may need to be tailored to your personal food preferences and dietary requirements, such as gluten-free or vegan.
To help make your shopping trip faster and more organised, it can be useful to write out your list in categories such as dairy, fruit and veg, meat, frozen goods, drinks etc. This way, you will minimise the amount of time you spend going back and forth in the store, returning to areas you've already been to because your shopping list is all out of order. And if you are already familiar with the grocery store you are shopping at, you can be extra efficient by writing down these categories in order of where they are in the shop! Clever right!
Choose A Good Grocery Store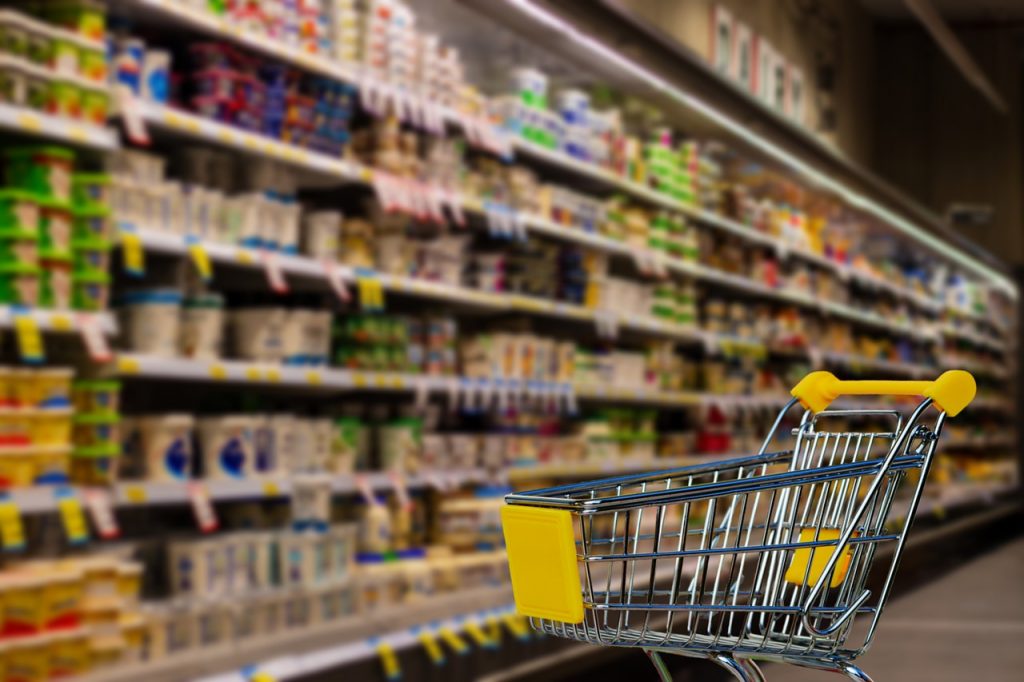 Once you've written out your list, the next essential step to a successful and healthy shopping trip is to make sure to pick the right Sydney grocery store! Of course, there are a lot of mainstream stores to choose from that offer a variety of products. But if you really want to find high-quality produce that is delicious and nutritious, it's super important to pick a good grocery store, particularly one that sells organic food!
One way to quickly find these shops is by typing 'organic grocery store near me' into your search engine. You can also ask friends or neighbours if they know of any good organic stores in the area. One Sydney grocery store I know which carries extremely high-quality food is Maloney's Grocer. They have a few stores across Sydney, so if you live nearby, you could try it out!
Whichever store you choose, whether it is a mainstream supermarket, an organic grocery store, or a farmer's market, make sure they sell top-quality and healthy produce, and you'll be golden.
Pick The Right Produce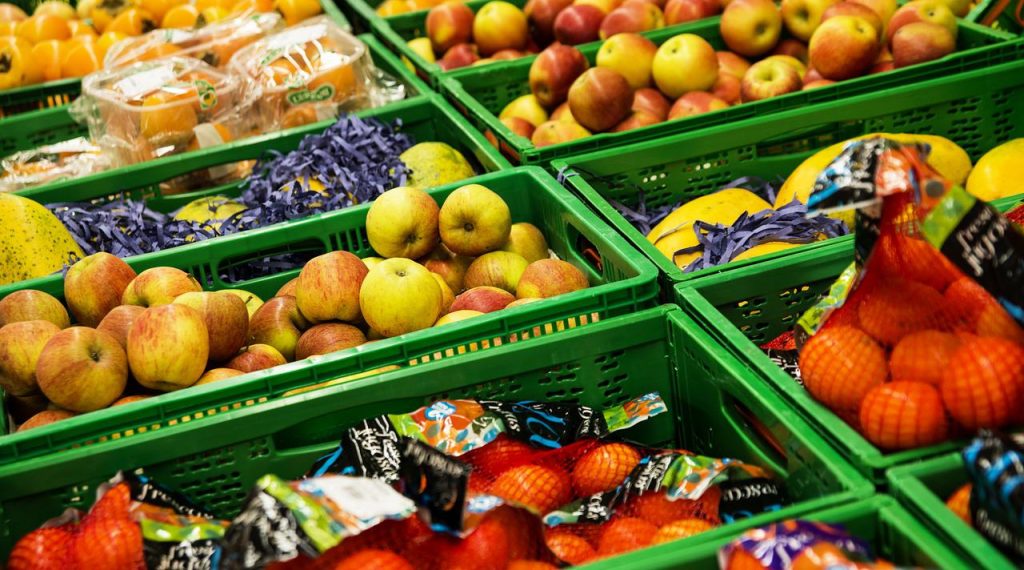 Okay, so you've chosen a location, and now it's time to get shopping! Now, this is the part where buying healthy foods gets really challenging.
Unless you go to a specialised organic grocery store, most supermarkets aren't designed to encourage you to eat healthily. Cheap packs of sugary drinks, sweets, and chocolate are always stacked high beside the checkout… constant temptations along your shopping route!
That's where our pre-shopping trip preparation really comes into play. If you've followed all the steps so far, including meal planning, creating a shopping list, and choosing a decent grocery store, then you are well prepared to avoid the tantalising temptations of unhealthy snacks!
Here are a few tips to keep in mind to guarantee a healthy grocery store trip:
Stick to your shopping list.
Avoid buying items just because the package looks nice!
Check the ingredients and nutrition label.
Don't shop on an empty stomach!
Resist impulse purchases by remembering you have already meal planned.
Cook Up A Healthy Storm!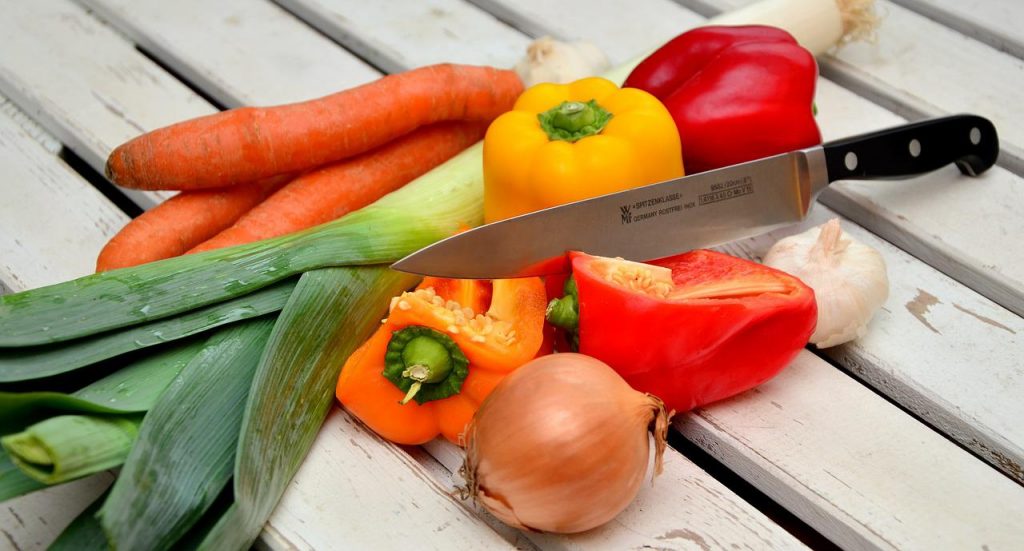 So you made it through your grocery store visit and arrived home victorious with bags full of nutritious and colourful foods to cook with! Congratulations!
Now it's time to get those pans out, grab the recipes you already chose earlier, and get cooking!
Healthy cooking doesn't have to be boring! As mentioned earlier, there is a vast source of cooking inspiration and free healthy recipes online, so make sure you avail yourself of these. You'll end up with a meal that looks not only good and tastes good but also does good for your body.
The (Healthy) Takeaway
So, grocery shopping doesn't have to be stressful. With the proper knowledge and preparation, you can make the trip to your local Sydney grocery store a successful and even enjoyable one!
Here's a recap of the four steps we have looked at that I genuinely believe lead to healthy grocery shopping:
Meal Plan
Write A List
Choose A Great Grocery Store
Pick Healthy Products
It may take some practice to get used to it, but you'll soon enjoy stress-free and healthy grocery store trips! Happy shopping, everyone!