Are you searching for a reliable embroidery service in Sydney?
Southern Embroidery is a locally owned and operated corporate embroidery business based in Marrickville that has established a reputation for class-leading results and customer service. Specialising in corporate clothing, uniforms and custom embroidery services, Southern Embroidery has over 20 years experience completing projects on time and on budget.
Southern Embroidery provides a wide range of:
Polos
T-shirts
Business shirts
Jackets
Pants
Shorts
Skirts
Safety workwear
Vests
Headwear
Caps
Tracksuits
Sports gear
Hospitality gear
Aprons
Towels
To discuss your project with the Southern Embroidery team visit the embroidery services Sydney website today.
Why Choose Southern Embroidery?
Providing first-rate results since 1988
Innovators in the industry
Competitive rates
Large range of suppliers
Exceptional quality craftsmanship
Southern Embroidery can help you create the corporate image your business needs. Whether you need a traditional corporate uniform or a modern style, the experienced team at Southern Embroidery will ensure your uniforms provide the best first impression. With an extensive range of apparel and accessories, Southern Embroidery is the preferred supplier of some of Sydney's most respected businesses and organisations.
With state-of-the-art machinery and a team of highly-skilled operators and designers, Southern Embroidery is committed to providing the highest quality embroidery services. If you have been searching for a Sydney embroidery business that you can rely on for projects of any size, Southern Embroidery has the expertise and experience you can rely on.
Come and visit the Southern Embroidery website today to explore the complete range of services the team provides.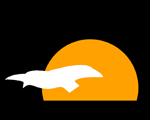 Southern Embroidery
Address: Unit 4, 1-5 Sydney Street, Marrickville NSW 2204
Phone: (02) 9550 1100